Subscribe Now
Keep up with the latest news with our magazine and e-newsletter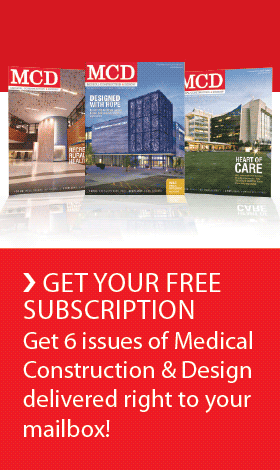 Subscribe to our E‑Newsletter
AIA Guide for Sustainable Projects to Provide Design and Construction Industry with Roadmap for Working on Sustainable Projects
Washington, DC — The American Institute of Architects (AIA) today announced that it will release AIA Document D503™-2011, Guide for Sustainable Projects, including Agreement Amendments and Supplementary Conditions("Guide"), in May 2011. The Guide is free and was developed to assist users of AIA Contract Documents in understanding contractual considerations unique to sustainable design and construction projects. The Guide also provides model language that can be used to amend or supplement key AIA Contract Documents in the A201 Family for use in these types of projects. Developed by the AIA's Contract Documents Committee, with input from industry stakeholders, theGuide provides AIA Contract Documents users with a valuable tool for creating versions of AIA standard contract documents for sustainable projects.
"The AIA Contract Documents program continues to revise existing documents and develop new documents and guides, as necessary, to remain current with trends and changes in the industry and law," said Ken Cobleigh, Managing Director and Counsel for AIA Contract Documents content. "The development of theGuide reflects the shifting landscape in the industry and addresses key issues of interest to all parties involved in these types of projects."
The Guide addresses the current state of sustainable design and construction, discussing issues and concepts including:
•         Certification systems, codes and legislation affecting sustainable design and construction projects,
•         Risks and responsibilities faced by owners, contractors and architects on sustainable design and construction projects, and
•         Recommendations for model language to assist the architect in developing a scope of services and to assist all project participants in appropriately allocating risks and responsibilities.
In addition to providing model language that may be used to amend or supplement documents in the AIA Contract Documents A201 Family for design-bid-build projects, the Guide discusses the applicability of key concepts to other delivery models such as design-build, construction management and integrated project delivery.
Because the AIA believes theGuide is an important resource for the design and construction industry, it will be available in May as a free download at www.aia.org/sustainableprojectsguide.
Posted April 12, 2011
More Articles: