Subscribe Now
Keep up with the latest news with our magazine and e-newsletter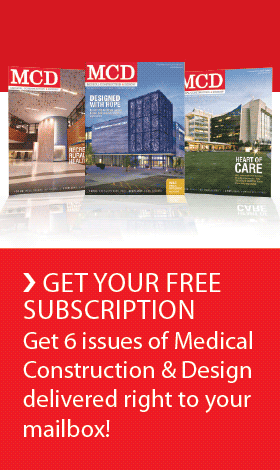 Subscribe to our E‑Newsletter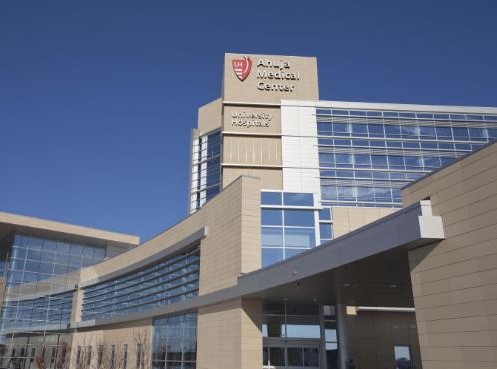 First new hospital in Cuyahoga County in 30 years offers the ultimate healing environment for patients
BEACHWOOD, Ohio — University Hospitals (UH) Ahuja Medical Center – the first new stand-alone hospital in Cuyahoga County in 30 years –officially opens its doors to patients on March 2. The 53-acre health care campus in Beachwood, Ohio, features a 144-bed hospital, and the Kathy Risman Pavilion, a 60,000-square-feet outpatient medical building.

"Patients will experience first-hand the results of evidence-based design, reflecting the latest in medical technology, environmentally-responsible building systems, park-like settings, and coupled with a warm, welcoming, and open building architecture," says James J. Benedict Jr., UH Ahuja Medical Center President. "The new hospital offers an exceptional healing environment, all in an award-winning patient and family-centric facility."
UH Ahuja Medical Center offers an array of inpatient and outpatient medical and surgical services including adult and pediatric emergency 24/7, pediatric outpatient surgery, intensive care services, and traditional, minimally invasive and robot-assisted surgery. The hospital's impressive collection of leading-edge technology for ultrasound, nuclear medicine, mammography, fluoroscopy, interventional radiology and digital radiography includes diagnostic imaging with both a 256-slice and 64-slice CT and 3T MRI.
Other services at UH Ahuja Medical Center include orthopaedics, neurology, gastroenterology, urology and state-of-the-art catheterization labs as part of UH Harrington-McLaughlin Heart & Vascular Institute.
Designed to offer the ultimate patient-centered environment, UH Ahuja Medical Center features private patient rooms each with a flat screen TV and advanced wireless technology for enhanced communication with staff, patients and visitors, reducing noise and providing more timely access to care. Guests to the health care campus have access to the hospital's wireless network both inside the medical center and also while enjoying the green space outside the facility.
Focusing on health and wellness, UH Ahuja Medical Center features bright, airy spaces, healthy food choices, community education spaces and park-like settings. With an environmentally sustainable design, the medical center features eco-friendly materials and processes to minimize energy costs and reduce the impact on the environment. For example, the parking lots surrounding UH Ahuja Medical Center feature green technology called bioswales, which collect, filter and redistribute rainwater back into the site.
UH Ahuja Medical Center is named in honor of UH Board Chairman, Monte Ahuja, his wife, Usha, and their family who donated $30 million to UH in 2006. 
UH Ahuja Medical Center is a key component of UH's $1.2 billion Vision 2010 strategic plan, which includes the future UH Seidman Cancer Center and Center for Emergency Medicine, both at UH Case Medical Center, as well as the recently opened Neonatal Intensive Care Unit at UH Rainbow Babies & Children's Hospital.
UH Ahuja Medical Center, located at 3999 Richmond Road, Beachwood, OH, is visible from the I-271 Harvard Road interchange and offers convenient access from Cleveland's eastern and southeastern communities, as well as Lake and Summit counties. For more information, go to: UHAhuja.org.
About University Hospitals
University Hospitals serves the needs of patients through an integrated network of hospitals, outpatient centers and primary care physicians. At the core of our health system is University Hospitals Case Medical Center. The primary affiliate of Case Western Reserve University School of Medicine, University Hospitals Case Medical Center is home to some of the most prestigious clinical and research centers of excellence in the nation and the world, including cancer, pediatrics, women's health, orthopedics and spine, radiology and radiation oncology, neurosurgery and neuroscience, cardiology and cardiovascular surgery, organ transplantation and human genetics. Its main campus includes the internationally celebrated UH Rainbow Babies & Children's Hospital, ranked fourth in the nation for the care of critically ill newborns; UH MacDonald Women's Hospital, Ohio's only hospital for women; and UH Seidman Cancer Center, part of the NCI-designated Case Comprehensive Cancer Center. For more information, go to uhhospitals.org
Posted March 2, 2011
More Articles: