Subscribe Now
Keep up with the latest news with our magazine and e-newsletter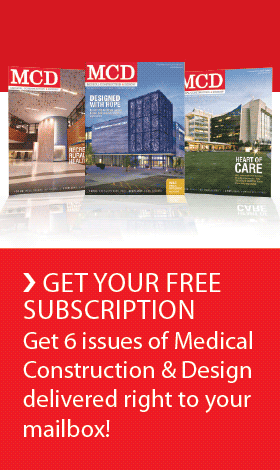 Subscribe to our E‑Newsletter
The St. Louis VA Medical Center recently re-opened surgical suites for operations, ending a safety closure that started Feb. 2 after an employee identified spots on surgical trays prior to any patient procedures.
"Closing the surgical suites prevented any patient harm and I'm proud our staff knew to stand up for patient safety," said the St. Louis VA Medical Center Director Rima Nelson. "We are always focused on patient safety, and now we are opening back up, fully confident we are providing our Veterans the quality care they earned."
VA experts, private vendors and independent consultants examined every aspect of the medical center's Sterile Processing Department to find the reason surgical trays were pitted with metallic corrosion after completing wash cycles.  While multiple investigations were unable to determine a single source for the etching, facility staff rectified every potential issue, performed multiple test cycles, and brought in thousands of new instruments as replacements. Independent consultants have verified the process is safe to move forward.
"We certainly would not be moving forward unless we were absolutely certain our Veterans were receiving the best conditions for the surgeries they need," said Nelson. "Our staff is excited to welcome back Veterans for surgeries and our Veterans should feel reassured of our commitment to the safety of those who have served our Nation." While surgeries were suspended, the St. Louis VA Medical Center referred Veterans in need of urgent and emergent surgery to community hospitals at VA expense.
"There is certainly plenty of work to be done and we are all eager to serve our Veterans," said Dr. Michael D. Crittenden, St. Louis VA Medical Center Chief of Surgical Service. "This is a great day, and we are happy to welcome our Veterans to the care they earned."
Since May 2009, the St. Louis VA Medical Center has pursued completely renovating the facility SPD space with plans to replace aging machines, expand capacity and bring the existing technology to the cutting edge of current medical practices.
On March 8, the VA awarded a $6.8 million design-build contract for the temporary relocation, future modernization and permanent expansion of the Sterile Processing Department area at the VA Medical Center in St. Louis, Mo. The new, state-of-the-art department will help ensure timely and consistent sterilization of medical equipment in the facility, limiting future chances for recurrences of these issues. The new department will include the most advance technology in the sterile processing industry.
Project plans and funding were approved in 2010. In addition to installing state-of-the-art sterilizers and washers, the 13,200-square-foot suite will include a system that allows for real-time tracking of surgical instruments.
This high-tech system also offers automated tracking and management of individual instruments, and guarantees accurate tray assembly, manages instrument maintenance, provides sterilization documentation and serves as a productivity tool. The contract was awarded to J.W. Fuller Construction, LLC, a minority- and Veteran-owned general contracting and construction management firm located in St. Louis. The project is expected to be completed in July 2012.
Posted March 16, 2011
More Articles: