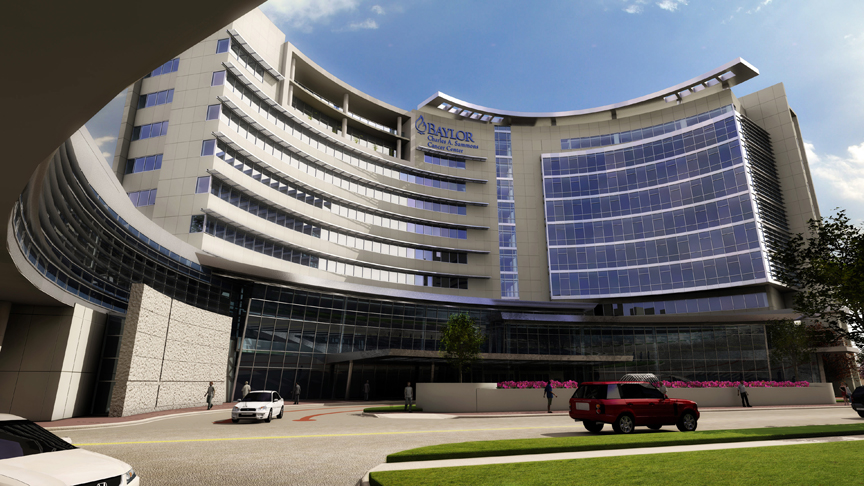 Subscribe Now
Keep up with the latest news with our magazine and e-newsletter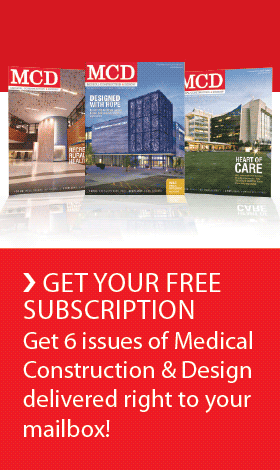 Subscribe to our E‑Newsletter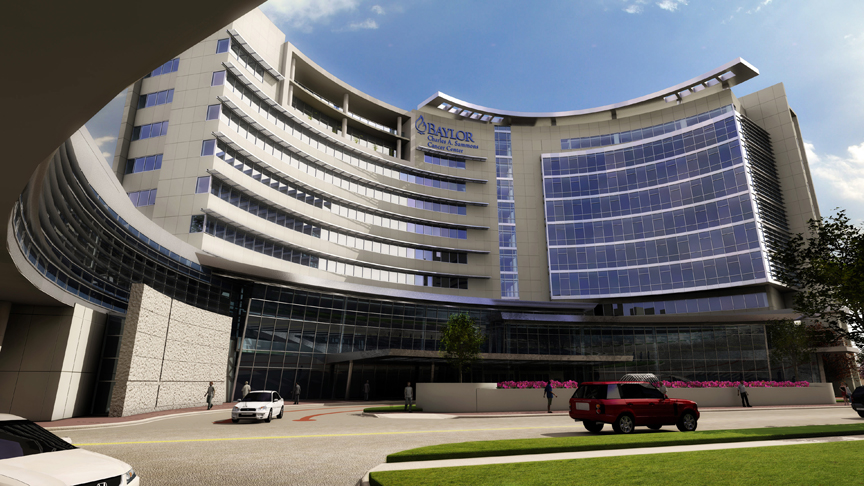 DALLAS — Both the Dallas skyline and the landscape of cancer care have a new landmark. The Baylor Charles A. Sammons Cancer Center on the Baylor University Medical Center campus is now open.
The $154 million, 10-story, 459,717-square foot facility is a joint venture of Duke Realty and Milwaukee-based Northwestern Mutual Life Insurance Co. Inc., was developed on a site leased from Baylor. Perkins+Will served as project architect and MEDCO Construction LLC as general contractor.

"The phrase 'world class' is sorely overused, but this is one facility that genuinely deserves that designation," says Deeni Taylor, Executive Vice President, Duke Realty. "Baylor has been a leader in oncology since the Charles A. Sammons Cancer Center was established 35 years ago. This new outpatient facility reasserts and expands that growing national and international reputation."
The Baylor Charles A. Sammons Cancer Center houses a dedicated radiation oncology wing with four linear accelerators, as well as a diagnostic imaging center with MRI, PET and CT scanners. It also includes an outpatient clinic and urgent care center; oncology, breast oncology, multi-disciplinary and transplant clinics; infusion therapy and bone marrow transplant areas; and space for research and clinical trials.
Other features, amenities and ancillary services include an atrium, restaurant, café, coffee shop, gift shop, prosthetics retail, chapel, pharmacy, labs, penthouse level, terrace balconies, fountains, and a healing garden and meditation area. The building also features 54 surface parking spaces and two levels of underground parking with 246 spaces, as well as 829 parking spaces in an adjacent garage.
The Baylor Charles A. Sammons Cancer Center occupies nearly 5 acres directly across from Baylor's former inpatient and outpatient cancer care complex. That building is being converted to a 100 percent inpatient facility as part of a separate $37.4 million, 181,432-square foot renovation project that is under way and scheduled to be completed in 2013. The two buildings are linked by an enclosed sky bridge. Other associated work includes a new $30 million, two-story, 24,843-square foot central utility plant.
The development process for the Baylor Charles A. Sammons Cancer Center began in May 2008 and construction began in April 2009. The project is also on track to receive Leadership in Energy and Environmental Design (LEED®) Gold certification from the U.S. Green Building Council (USGBC), which is based on a sustainable, energy-efficient design.
The grand opening of the new Baylor Charles A. Sammons Cancer Center is scheduled for Saturday, March 26. For information on the grand opening, please visit www.baylorhealth. The building will also be featured May 4 in a tour during the annual BOMA Medical Office and Healthcare Facilities Conference.
About Baylor Health Care System
Baylor Health Care System is a not-for-profit, faith-based supporting organization providing services to a network of acute care hospitals and related health care entities that provide patient care, medical education, research and community service. Baylor recorded more than 2.6 million patient encounters, $3.8 billion in total operating revenue, $4.4 billion in total assets and $513.5 million in community benefit in fiscal year 2010.  Baylor's network of more than 260 access points includes 26 owned/operated/ ventured/affiliated hospitals, 23 joint ventured ambulatory surgical centers, 50 satellite outpatient locations, four senior centers and 156 HealthTexas Provider Network physician clinics. For more information, please visit www.baylorhealth.com.
About Duke Realty
Duke Realty owns and operates more than 139 million rentable square feet of industrial, office, and medical office space in 18 major U.S. cities. Duke Realty Corp. is publicly traded on the NYSE under the symbol DRE and is listed on the S&P MidCap 400 Index. More information about Duke Realty is available at www.dukerealty.com.
Duke Realty's healthcare division supports hospitals and physician groups with development, ownership, leasing and management services. With more than 20 years in the industry, our team offers proven experience in providing hospitals and physician groups comprehensive planning, development, ownership and facility management services. Projects have ranged from small medical office buildings to large healthcare centers with diagnostics, oncology and surgery services.
Formerly known as BremnerDuke, Duke Realty's healthcare division was created by the February 2007 acquisition of Bremner Healthcare by Duke Realty. To find out more, please visit www.dukerealty.com/healthcare.
Posted March 23, 2011
More Articles: