Subscribe Now
Keep up with the latest news with our magazine and e-newsletter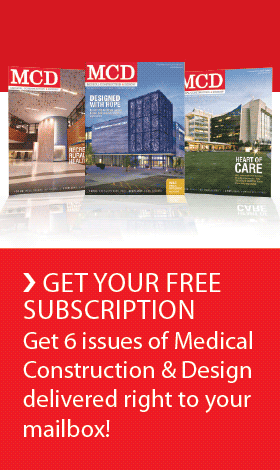 Subscribe to our E‑Newsletter
With a goal of expanding patient access to high quality Catholic healthhcare in Illinois, Provena Health and Resurrection Health Care have signed a non-binding Letter of Intent to explore merging the two healthcare systems.  In joining together, the two systems would create the single largest Catholic healthcare network in the State, spanning 12 hospitals, 28 long-term care and senior residential facilities, more than 50 primary and specialty care clinics and six home health agencies.  A combined Provena Health and Resurrection Health Care would also represent one of the State's largest health systems, with locations throughout Chicago, the suburbs of Des Plaines, Evanston, Aurora, Elgin, Joliet and Kankakee, and Rockford, Urbana, Danville, and Avilla, Indiana, providing services for patients and residents across the continuum through nearly 100 sites of care.

Resurrection's and Provena's Boards and Sponsoring Congregations have agreed to continue exploratory talks and due diligence regarding the potential benefits and terms of a merger.

Shared Heritage – Complimentary Range of Services and Locations
Jointly rooted in the traditions of Catholic healthcare, the new system would be distinguished by an ability to deliver quality care across the continuum from a broad and complementary base of leading edge locations and physician networks.  "We are grounded in a common history and heritage, sharing a very similar mission, set of values and enduring commitment to preserving and growing Catholic healthcare," explained Sandra Bruce, FACHE, President and CEO of Resurrection. "We believe a partnership borne from that foundation has enormous potential to truly improve the wellbeing of our communities for generations to come."
With a combined medical staff of nearly 5,000 physicians, supported by a combined team of over 22,000 employees, both health systems are nationally recognized for clinical excellence and patient and resident satisfaction. "By working together, we not only increase access to outstanding care and compassionate service to our patients and community residents, but leverage the benefits of our advanced continuums of care within the new Health Reform law," said Guy R. Wiebking, President and CEO of Provena Health.
In addition to offering a wide array of sophisticated clinical programs, such as advanced acute care hospitals, innovative and extensive outpatient services, home care, hospice care and long term care facilities, Provena and Resurrection share strong assets, with combined 2010 operating revenues of nearly $3 billion.  In 2010, the health systems invested over $112 million in facility and technological enhancements to their ministries.

History of Partnership and Collaboration
Provena and Resurrection have collaborated for nearly three years as partners in Alverno Clinical Laboratories, Hammond, IN.  According to Wiebking, "As providers of Catholic health services, we have a special calling to work together for the benefit of all we serve, improving access, enhancing clinical capabilities and stewarding our resources."
"As we more deeply study the possibilities of a Provena and Resurrection partnership, we remain ever mindful of what is best for our communities, for our dedicated employees and physicians, and for the future of our respective Missions and ministries," concluded Bruce.
Posted February 4, 2011
More Articles: