Subscribe Now
Keep up with the latest news with our magazine and e-newsletter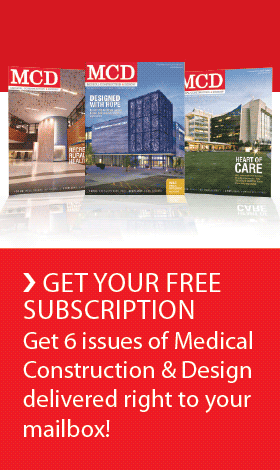 Subscribe to our E‑Newsletter
BRUNSWICK, Ga. — The Georgia Department of Community Health, Division of Health Planning, has approved Southeast Georgia Health System's Certificate of Need (CON) application to establish an Orthopaedic & Spine Center of Excellence on the third floor of the St. Simons tower at the Brunswick Campus. The project will begin in January 2011 and is expected to be completed by November 2011, says Gary R. Colberg, FACHE, Health System President & CEO.

"This project is another step forward in Southeast Georgia Health System's plans to continue to expand and improve our services for the community," Colberg says. "By reinvesting in our facilities, we are able to add more services as well as the latest technologies and treatment options for our patients who then do not have to leave the area in order to receive the best care possible."
According to Marjorie A. Mathieu, R.Ph., FACHE, Health System Vice President, the renovated area will house a new, comprehensive Orthopaedic & Spine Center of Excellence. "The project will include turning what is now an empty floor into 31 private rooms which will be used for our new, comprehensive Orthopaedic and Spine Center of Excellence," Mathieu says. "We will move our Joint Replacement Center from our Glynn-Brunswick tower, where it is currently located, to this new location where we will also have a rehabilitation gym. The $10.9 million cost of the project includes extensive construction: mechanical, electrical, and plumbing systems, humidity control and AC quality control systems, all new windows, medical gas distribution system, enhanced patient monitoring, security and access control, nurse call, code blue, and public address systems; new pneumatic tube system, wireless computer network, telephone system, wireless clock network as well as furniture and equipment. However, it does not increase our current licensed bed count of 316."
J. Melvin Deese, M.D., the Health System's Medical Director of the Orthopaedic and Spine Center of Excellence, says he is excited to see the project get underway. "We are very pleased to get this hurdle behind us," Deese says. "The recent recognition as a Top 10 orthopaedic services provider in the state by HealthGrades, the leading independent health care rating organization, has been an inspiration for everyone and we are excited about opening our new Orthopaedic and Spine Center of Excellence."
"The private rooms in the Orthopaedic & Spine Center of Excellence will resemble the recently renovated areas of the hospital, which is part of the Health System's master plan that also includes upgrading all patient rooms to private rooms," Mathieu says. Brassfield & Gorrie General Contractors, the company that recently completed the renovation and expansion of the Health System's Miriam & Hugh Nunnally Maternity Care Center, was awarded the project and HKS Architects completed the design.
About Southeast Georgia Health System
Southeast Georgia Health System is a not-for-profit health care system with multiple locations and services. The Health System has served the residents and visitors of the beautiful Golden Isles of Coastal Georgia and surrounding areas of Southeast Georgia since 1888. Headquartered in the historic port city of Brunswick, the Health System serves the health care needs of residents from eight counties in Southeast Georgia – Brantley, Camden, Charlton, Glynn, Long, McIntosh, Pierce, and Wayne. For more information call 912-466-7000 or visit www.sghs.org.
Posted January 4, 2011
More Articles: