Subscribe Now
Keep up with the latest news with our magazine and e-newsletter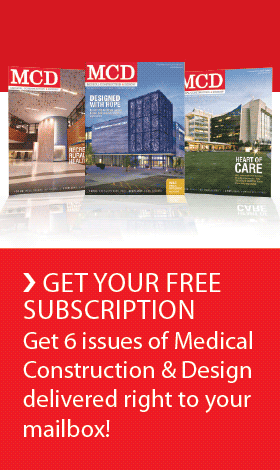 Subscribe to our E‑Newsletter
Company will host Sat., Jan. 22 grand opening for the 7,000-sq.-ft facility, which brings state-of-the art medical capabilities to low-income Miami community
MIAMI — CAC-Florida Medical Centers (CAC) will host a free community grand opening event on Sat., Jan. 22 for its new 7,000-sq.-ft. medical center in Liberty City, bringing much-needed state-of-the-art medical capabilities, as well as social and wellness programs, closer to home for seniors living in the area.

The new full-service, multi-specialty medical center offers comprehensive outpatient medical care, including primary care and physician access 24/7, gastroenterology, gynecology, podiatry and diagnostic and ancillary services, including physical therapy and pharmacy delivery.
The facility also provides patients with a wide range of social, health and lifestyle classes and activities, along with healthy snacks and balanced meals, and free transportation. CAC serves Medicare Advantage members of CarePlus Health Plans, a Miami-based Medicare HMO, and patients with Original Medicare.
"We're excited to bring our unique, full-service approach to health care, combined with wellness and social activities, to this diverse South Florida community," said CAC-Florida CEO Mayda Antun, M.D. "Not only are we bringing vital advanced medical equipment and comprehensive care closer to home for people who live and work in Liberty City, but we're also providing a healthy social outlet for area seniors."
The new Liberty City center, located at 6269 NW 7th Ave., in Miami, employs eight associates, including two from Liberty City, and is open for patients from 7 a.m. to 4 p.m. Monday through Friday. Staff members at the center speak English, Spanish and Creole.
CAC has invested approximately $2.5 million in building and furnishing the new center in this historically low-income, multi-ethnic Miami community.
CAC's wellness activities include an exercise program and health education. CAC has an agreement to serve CarePlus members at its 11 medical centers, and provides on-site exercise classes through the SilverSneakers Fitness Program, the nation's leading exercise program for older adults.
The free grand opening event for the new Liberty City center, which is open to the public, will take place from 10 a.m. to 3 p.m. Sat., Jan. 22. In addition to an official ribbon cutting at 11 a.m., the event will include tours of the new facility as well as live entertainment and refreshments. South Florida business, political and community leaders, including State Rep. Oscar Braynon II (D-Miami), are expected to attend the grand opening event in Liberty City.
About CAC-Florida Medical Centers
CAC-Florida Medical Centers opened its doors in 1964 under the name Clinica Asociacion Cubana. CAC-Florida Medical Centers holds the distinction of being Florida's first managed care facility granted a license to operate as a Health Maintenance Organization (HMO) as a result of the Congressional HMO Act of 1973.
Today, the CAC brand is recognized throughout South Florida for its commitment to members of communities throughout Miami-Dade County and the provision of quality, readily accessible health care.
CAC-Florida Medical Centers operate 11 full-service, multi-specialty medical centers in Miami-Dade County, staffed by more than more than 100 primary care physicians and medical specialists practicing cardiology, dermatology, endocrinology, gastroenterology, general surgery, geriatric medicine, gynecology, ophthalmology, neurology, urology, orthopedic surgery, otolaryngology and podiatry.
For more on CAC-Florida Medical Centers, visit its Web site at www.cacmedicalcenters.com.
Posted January 18, 2011
More Articles: