Subscribe Now
Keep up with the latest news with our magazine and e-newsletter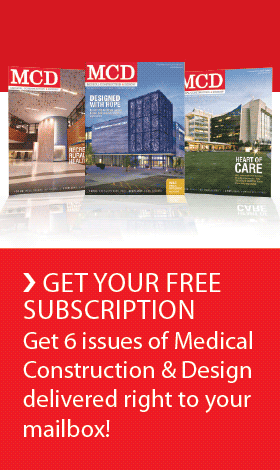 Subscribe to our E‑Newsletter
PICAYUNE, Miss — On December 8, representatives from Forrest General Hospital, Highland Community Hospital, Roy Anderson Corporation and Forrest and Pearl River Counties participated in a groundbreaking ceremony for the new Highland Community Hospital, moving one step closer to making the vision of this new hospital facility in Picayune a reality.

In May 2006, Forrest General purchased what was then Crosby Memorial Hospital, renaming it Highland Community Hospital. These efforts to further enhance the healthcare available in the region also included plans to construct a new hospital facility in the future. Those plans are now being translated into visible development, with site work already completed in the new location and construction scheduled to begin in early December. The new hospital will be located on Highway 11 in Picayune on a 31-acre parcel of land, 20 of which was donated by Carle Cooper of Picayune. Design of the hospital was and will continue to be a joint effort between hospital administration, the medical and hospital staff, and Roy Anderson Corporation.
"Based upon the input we have received from the Picayune area, the community wants a modern health care facility that can better meet their needs," said Evan Dillard, Forrest General President and CEO. "We are excited about the opportunity of creating a special health care facility that can be an asset to the community."
In addition to the hospital, two new physician office buildings will be constructed on the site, with one to be completed in the summer of 2011 and the second to be completed on the same timeline as the new hospital facility, which is April 2012. The new Highland Community Hospital will be located at Highland Commons, a planned unit development consisting of approximately 300 acres. According to Cooper Company, who is developing the property, about half of Highland Commons will be residential, including single family homes and condos, and the remainder of the property will be commercial and office-professional, including a multi-use town center.
"As a lifelong resident of Picayune, I am honored to be a part of moving our already fine healthcare services into a modern, state-of-the-art facility," said Mark Stockstill, Highland's Chief Operating Officer. "The residents of Picayune deserve world class healthcare right here at home, and we are committed to providing these services in a safe, high quality, patient and family friendly environment."
The new hospital will provide more services than ever before, including an expanded Emergency Room and more space for obstetrical care, surgery and other procedures, as well as additional diagnostic and x-ray technology, allowing residents of the Picayune area to receive even higher quality medical care in their hometown. Phase one of the new hospital will initially feature 60 inpatient beds and a modern layout designed to accommodate the latest trends in health care. Highland's outpatient services will also expand greatly to meet the needs of the growing local population. It is projected that the first patients will be seen in the new facility beginning in July 2012.
For more information on Highland Community Hospital's available services, call Highland OnCall at 1-888-280-1151 or visit www.highlandch.com.
Posted December 9, 2010
More Articles: