Subscribe Now
Keep up with the latest news with our magazine and e-newsletter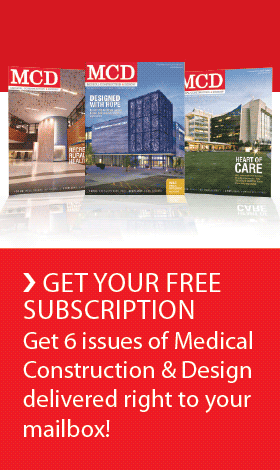 Subscribe to our E‑Newsletter
Boards of children's hospital organizations sign Memorandum of Understanding (MOU) to merge operations
WASHINGTON —  Leaders of the three major organizations dedicated to promoting children's health through their work on behalf of children's hospitals and health systems have announced their intent to merge by signing a memorandum of understanding (MOU). When completed, the merger will bring together the talents, resources and expertise of the three organizations and more than 220 children's hospitals and related institutions. The new organization will build on the strengths of more than 80 years of combined experience of the National Association of Children's Hospitals and Related Institutions (NACHRI), the National Association of Children's Hospitals (N.A.C.H.) and Child Health Corporation of America (CHCA).
"Our vision – as a single organization – is to be the catalyst for improving child health and children's healthcare through assessment, advocacy and action. We believe there is strength in numbers and unity of purpose in the emerging healthcare environment; and by working together more seamlessly, effectively and nimbly than we do today, our impact at the national, state and local levels will be greater," says Jim Shmerling, president and CEO, The Children's Hospital (Denver, CO), and chair of a joint task force charged with determining the feasibility of a merger.
The MOU outlines the initial details of the new organization and governance on behalf of NACHRI and N.A.C.H. members, CHCA owners, the respective boards, and staff. During the due diligence, which is expected to be completed in March 2011, the organizations' leaders will discuss merger details and complete the necessary legal steps to restructure and consolidate the three organizations under a single fiduciary board. The Kansas City and Washington, D.C. offices will continue to serve as the organizations' hubs and programs of each organization will operate as usual during this time.
"Until we complete the merger, our existing contracts, relationships and related business activities with our many constituents will remain the same," says Christopher Dawes, president and CEO, Lucile Packard Children's Hospital at Stanford (Palo Alto, CA), and chair of the NACHRI and N.A.C.H. boards of trustees. "Our new organization will provide a stronger voice for children, a greater value to our collective owners and members and improved relationships with our various constituencies." Shmerling notes that the new board will initiate a search process for a new overall chief executive. In the meantime, CHCA will be led by Jerry Rutherford, senior vice president and interim CEO (effective January 1, 2011), and NACHRI and N.A.C.H. will be led by Lawrence McAndrews, president and CEO.
"CHCA holds the work of NACHRI and N.A.C.H., in advocating for the health and well-being of our most vulnerable population – children – in the highest regard. In joining together, we will expand our collective efforts to provide children with high-quality, safe and cost-effective healthcare through the efforts of children's hospitals everywhere," says Steve Worley, president and CEO, Children's Hospital (New Orleans, LA), and chair of the CHCA board of directors.
About NACHRI
The National Association of Children's Hospitals and Related Institutions is an organization of children's hospitals with 222 members in the United States, Canada, Australia, the United Kingdom, Italy, China, Mexico and Puerto Rico. NACHRI promotes the health and well-being of all children and their families through support of children's hospitals and health systems that are committed to excellence in providing healthcare to children. NACHRI works to ensure all children's access to healthcare and children's hospitals' continuing ability to provide services needed by children. Children's hospitals work to ensure the health of all children through clinical care, research, training and advocacy.
About N.A.C.H.
The National Association of Children's Hospitals – N.A.C.H. – is the public policy affiliate of NACHRI. N.A.C.H. is a trade organization of 138 children's hospitals and supports children's hospitals in addressing public policy issues that affect their ability to fulfill their missions to serve children and their families. N.A.C.H. fulfills its mission and vision through federal advocacy, collaboration and communication designed to strengthen the ability of children's hospitals and health systems to influence public policy makers, understand federal and state policy issues, advance access and quality of healthcare for all children, and sustain financially their missions of clinical care, education, research and advocacy.

About CHCA
The Child Health Corporation of America (CHCA) is an exclusive alliance of 43 children's hospitals in North America. Established in 1985 and headquartered in Shawnee Mission, KS, CHCA is owned and operated by the nation's non-competing, freestanding children's hospitals, which together represent more than 20,000 physicians, 135,000 employees, $25 billion in revenue and $2.1 billion in overall medical, surgical and pharmaceutical products. CHCA Owner executive and clinical leaders share data, knowledge and buying power to reduce costs and improve clinical and operational performance in children's hospitals. CHCA Owner Hospitals perform better together, ultimately advancing the quality of care available to America's children.
Posted December 2, 2010
More Articles: