Subscribe Now
Keep up with the latest news with our magazine and e-newsletter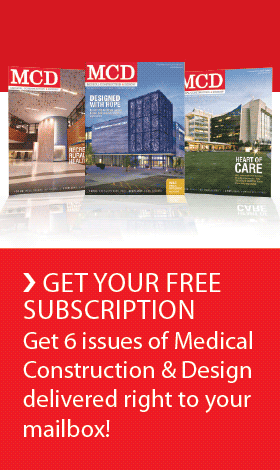 Subscribe to our E‑Newsletter
William Beaumont Hospitals in Michigan has received a $4 million gift from the Wayne and Joan Webber Foundation. The gift will establish the Wayne & Joan Webber Imaging Center at the Beaumont Medical Center, funding construction, renovations and the purchase and installation of an open MRI, the first of its kind in the Beaumont system. The gift will also name a Cardiac Progressive Care Center at Beaumont Hospital, Troy, opened in September.
"The Webber Foundation has a long history of philanthropy in this community, funding health care, education and programs that feed the hungry throughout metropolitan Detroit. Their concern for improving the health status of Macomb County residents was the primary motivation for this exceptional gift. We are deeply grateful to Wayne and Joan Webber for underwriting these two vital programs and bringing this leading-edge technology to Macomb County," says Margaret Cooney Casey, president of the Beaumont Foundation.
The Wayne & Joan Webber Imaging Center, scheduled to open in 2011, will feature Beaumont's first completely open MRI, allowing Beaumont to expand access to the latest magnetic resonance imaging technology to patients in Macomb. Open MRI technology offers patients an enhanced level of comfort and speed during testing without diminishing imaging precision.
The Wayne and Joan Webber Cardiac Progressive Care Center is a 12-bed inpatient  unit that has significantly enhanced care and treatment for cardiac patients at Beaumont, Troy. The center, which opened Sept. 8, is staffed by a team of highly trained nurses and doctors who specialize in cardiac care and features state-of-the-art monitoring equipment. Progressive care units are a "step down" from intensive care for patients who require closer monitoring than is provided on a regular inpatient unit.
"Beaumont is committed to enhancing the health of the communities we serve. We are very grateful to the Webbers for partnering with us in this effort," says Gene Michalski, president and chief executive officer of Beaumont Hospitals. "Nearly 60 percent of the patients who come to Beaumont, Troy reside in Macomb County and thousands of others are served at the Beaumont Medical Center, Macomb. The Webbers' generosity will enhance care for residents of their home county and all others who come to us for care."
"My wife and I have been extremely blessed in so many ways and it is an honor to be able to share our blessings with Beaumont Hospital," commented Wayne Webber.
Wayne Webber is the former owner of W. W. Webber, Inc., a major highway construction company that was sold in 2005.  Webber continues to operate several businesses in Michigan and Texas. His primary focus is pursuing his philanthropic endeavors through the Wayne and Joan Webber Foundation, which mainly benefits Macomb County, home to the Webbers for more than 55 years, and the inner city of Detroit.  The Foundation's priorities are to provide easier access to quality health care for Macomb County residents, improve the education of Macomb County and Detroit inner city students and feed the hungry in Macomb County and the Detroit inner city.
In addition to Beaumont Hospitals, the Foundation has supported numerous area charities, including the Webber Cancer Center at St. John Macomb-Oakland Hospital; the DIA Wayne and Joan Webber Education Wing; the University Yes Academy Wayne and John Webber 90-90-90 School in Detroit; Loyola High School and Cornerstone Schools in Detroit; the Gleaners Joan and Wayne Webber Food Distribution Center in Warren; Capuchin Soup Kitchen; a dental-medical dispensary at Detroit Edison Public School Academy in Detroit; and Wigs 4 Kids, an organization providing wigs for children with hair loss
Posted December 10, 2010
More Articles: