Subscribe Now
Keep up with the latest news with our magazine and e-newsletter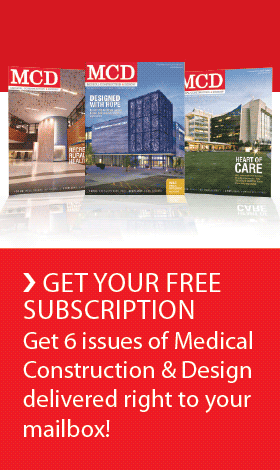 Subscribe to our E‑Newsletter
WASHINGTON — Rep. Bob Etheridge (D-Lillington) recently announced a total of $63 million in loans for Harnett Health Systems to improve access to health care in Harnett County and the region. The loan, provided through the U.S. Department of Agriculture (USDA), will support the construction of a new 50-bed acute care hospital in Harnett County.  Etheridge has worked with USDA Secretary Tom Vilsack to secure two loans through the American Recovery and Reinvestment Act (ARRA).  Etheridge previously secured a $25 million loan from the USDA. When local funding fell through, Etheridge went back to the USDA and secured an additional $38 million to fully fund the construction of the hospital.

"This hospital will be a lynchpin of economic development and high quality health care in this region for decades to come," said Etheridge.  "I fought hard for this funding and now we are getting the resources we need to create jobs and make sure all North Carolinians, regardless of whether they live in cities or rural areas, are able to see good doctors, go to good hospitals and get good care."
Earlier this year, Harnett Health System's Central Campus Hospital in Lillington, N.C., was selected to receive a $25 million loan through the USDA's Rural Development's Community Facilities Loan Program.  Today's additional loan of $38 million will be used to complete construction on the hospital which will provide emergency, general, acute-care and surgical services.  The new medical facility will be located on the Brightwater Science and Technology Campus.  In addition, the Betsy Johnson Hospital Facility located in Dunn, N.C., which is part of Harnett Health System, Inc., will upgrade and enhance the information technology system.
"I appreciate Congressman Etheridge's efforts to help secure the funding for this hospital. We would not be able to build this hospital without Bob's help," said Tim McNeil, Chairman of the Harnett County Board of Commissioners. "The citizens of Harnett County are fortunate to have a representative like Bob Etheridge who will always stand by their side."
An estimated 100 jobs will be created with the opening of the hospital. The hospital is expected to create to 300 permanent full time positions when fully operational. In addition, the facility will generate approximately 300 construction jobs.
Ray Weeks, chairman of Betsy Johnson Hospital Board of Trustees stated, "Without Congressman Etheridge's help, the Central Campus Hospital would not have happened any time in the near future."
"This is an exciting day for the citizens of Harnett County and North Carolina.   It represents extremely hard work on the part of many dedicated community leaders.  We are very grateful to Congressman Etheridge and other elected officials who have stepped up to reach this pivotal point to move forward with the newest hospital in Harnett County," said Dr. Bill Atkinson, president & CEO of WakeMed Health & Hospitals
"This funding would not have been possible without Congressman Etheridge's diligent actions in helping us with the USDA negotiations," said Ken Bryan, president and CEO of Harnett Health System.
USDA's Community Facilities Program finances essential buildings and equipment for public use in rural areas. ARRA has provided investments nationwide that have played a vital role in stabilizing the economy, creating jobs, stimulating local economies and safeguarding public health.
Posted October 8, 2010
More Articles: