Subscribe Now
Keep up with the latest news with our magazine and e-newsletter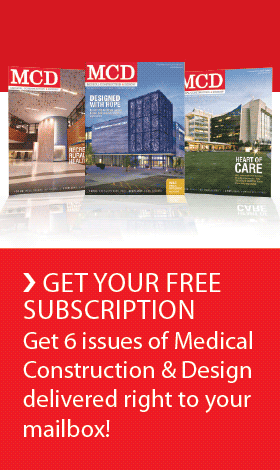 Subscribe to our E‑Newsletter
DETROIT — The DMC Board voted this afternoon to extend their definitive purchase agreement with Vanguard Health Systems through the end of the year, allowing more time to complete governmental approvals. Vanguard's purchase of – and $850 million capital investment in – the Detroit Medical Center is the single largest private investment in Detroit's history.  

Also this afternoon, DMC and Vanguard agreed in principle formally to amend the definitive purchase agreement to conform it to this vote by the DMC Board as soon as practicable.
"All of us are looking forward to completing this process to bring DMC into the Vanguard family as soon as possible," said Keith Pitts, vice chairman of Vanguard. 
DMC Chairman Steve D'Arcy said that government officials have been working diligently, but the complexity and size of the transaction have taken more time than expected. 
"Everyone involved is committed to getting this done quickly," said D'Arcy.  "We are absolutely confident this will be completed by the end of the year."
As an example of their commitment to the City of Detroit and to each other, Vanguard and DMC have formed a joint venture to move forward with one of the cornerstone projects of the Vanguard investment: a new, five-floor 105,550-square-foot Children's Specialty Center. A groundbreaking event at the site – 3950 Beaubien Boulevard – is scheduled for 11 a.m. Monday, November 1st.
"The Children's Specialty Center is critical to this community," said Mike Duggan, DMC President and CEO.  "It is scheduled to open in January of 2012, but if we don't break ground before winter, completion will be delayed for months."
DMC and Vanguard have agreed to fund the first $1 million of the project on a 50/50 basis and awarded the construction contract to a joint venture of Brinker/Barton Malow, allowing site clearance and utility relocation to be completed before the ground freezes. 
Children's Hospital of Michigan President Herman Gray, MD said the new specialty center will improve service to families who use many of the outpatient specialties currently located within the hospital.
"The new specialty center will improve the overall experience for families who require frequent outpatient visits at Children's because they will not have to navigate a large multi-story parking deck just to see the doctor," said Dr. Gray. "This new facility will provide convenient, ample, surface-level parking, and will improve access and convenience for patients using the specialty center, while enabling us to de-compress and expand care for high-volume specialty services such as heart, cancer treatment and neurological services that will remain in the hospital."
Each year, the Children's Hospital of Michigan sees 189,000 outpatient and emergency department visits from patients throughout the state and beyond. The new center will feature a variety of pediatric medical specialty clinics including adolescent medicine, endocrinology and nephrology and include services such as physical medicine and rehabilitation and pharmacy.
For more information and to view photos, Groundbreaking Invitation, and much more, visit www.dmc.org/NewPartnership.
About Detroit Medical Center (DMC)
The Detroit Medical Center operates ten hospitals and institutes, including Children's Hospital of Michigan, Detroit Receiving Hospital, Harper University Hospital, Huron Valley-Sinai Hospital, Hutzel Women's Hospital, Kresge Eye Institute, Rehabilitation Institute of Michigan, Sinai-Grace Hospital, DMC Surgery Hospital, and DMC Cardiovascular Institute. The Detroit Medical Center is a leading regional healthcare system with a mission of excellence in clinical care, research and medical education.
The Detroit Medical Center is proud to be the Official Healthcare Services Provider of the Detroit Tigers, Detroit Red Wings and Detroit Pistons.
Posted October 27, 2010
More Articles: