Subscribe Now
Keep up with the latest news with our magazine and e-newsletter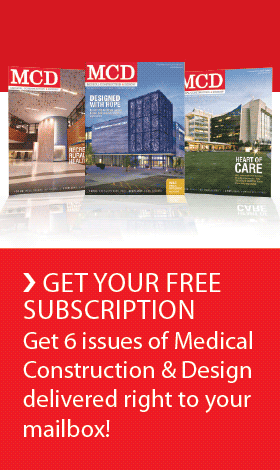 Subscribe to our E‑Newsletter
STUART, Fla. — A ruling by the First District Court of Appeals has cleared the way for Martin Memorial Health Systems to build an 80-bed hospital in the west Port St. Lucie development of Tradition.
On Oct. 26, the appellate court ruled against an attempt by HCA, Inc. – which owns St. Lucie Medical Center and Lawnwood Regional Medical Center – to block Martin Memorial from building the hospital. Martin Memorial had received a final order from the state to move forward, but HCA appealed that order.

The First District Court of Appeals heard oral arguments on Oct. 19 and made a remarkably quick decision to deny HCA's appeal and rule in favor of Martin Memorial. Because there was no written opinion from the court, Martin Memorial does not anticipate any further legal challenges.
"This is a critical decision for residents of west Port St. Lucie and the surrounding communities," said Mark E. Robitaille, president and chief executive officer. "For years they have been telling us there is a significant need for access to medical services and we have done everything in our power to bring that care to them. This is a victory for everyone in the community."
Martin Memorial has already seen a need for increased medical services since opening a free-standing emergency department in St. Lucie West. Since the Emergency Center opened its doors on Sept. 1, 2009 it has seen over 28,000 patients, exceeding projections for the facility.
"We are extremely thankful to so many members of the community who have shown support for this project," Robitaille said. "That includes individuals who wrote letters of support, community leadership, the Port St. Lucie City Council, the Tradition Center for Innovation, Mann Research Center, Torrey Pines Institute for Molecular Studies and VGTI Florida. Their commitment and dedication was crucial to bringing health care access to residents of west Port St. Lucie."
The hospital will be located at the southwest corner of Tradition Boulevard and Interstate 95. Located on a 20-acre site in Tradition, the hospital will be one of the largest economic development projects ever in St. Lucie County. Once fully operational, it will create more than 400 jobs with an average salary of approximately $53,000. The capital investment will exceed $100 million and Martin Memorial is committed to utilizing as many local resources and companies as possible on the project.
Anticipating that the court would rule in its favor, for the past several months Martin Memorial has partnered with KLMK Group, a nationally recognized leader in hospital program development, to help with planning, designing and constructing the proposed hospital. The planning phase is under way and completion of that phase is expected in early 2011. This will be followed by the design and construction phases. Estimated hospital completion date is early 2014.
In the coming months, Martin Memorial will be looking for opportunities to solicit input from community members on the hospital project. The health system is currently in the process of selecting an architect, engineering firm and a construction company.
Martin Memorial is also developing partnerships with the life sciences organizations coming to the area. In the past year, the health system has begun collaboration on two research studies with VGTI Florida. The hospital would be built near Torrey Pines' current facility in Tradition, and would be near the facility VGTI Florida is now building.
The decision from the appellate court is the latest chapter in Martin Memorial's attempts to build a hospital in west Port St. Lucie.
Martin Memorial began seeking permission to build a hospital in west Port St. Lucie in 1998 and filed numerous applications over an eight-year period. In June 2007, Martin Memorial received preliminary approval from the Florida Agency for Health Care Administration for a certificate of need to build the hospital. The approval was challenged to an administrative hearing by the HCA hospitals. A judge rendered a recommended order upholding the preliminary approval in July 2009. In December 2009, AHCA accepted the judge's recommendation to approve the project. HCA, Inc. appealed the ruling later that month.
About Martin Memorial
Martin Memorial Health Systems is a not-for-profit, community-based health care organization that has served the region for more than 70 years. It offers a continuum of care including preventative, primary and acute hospital care, as well as cancer and cardiac care, wellness and rehabilitation services. Its approximately 2,900 Associates, 375 affiliated physicians and 850 volunteers provide care at 12 different locations serving Martin and St. Lucie counties. Martin Memorial is a five-time winner of the Thomson Reuters 100 Top Hospitals Award, and was named a National Employer of Choice designee in 2009. To learn more, visit mmhs.com.
Posted October 27, 2010
More Articles: