Subscribe Now
Keep up with the latest news with our magazine and e-newsletter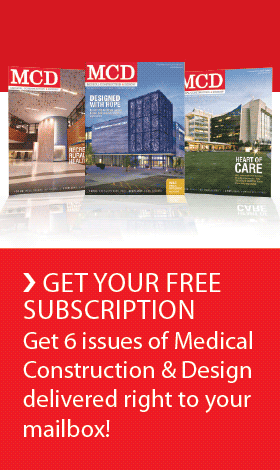 Subscribe to our E‑Newsletter
The boards of Akron Children's Hospital and Summa Health System will put to final vote Thursday a plan that has Akron Children's acquiring the Special Care Nursery at Summa Akron City Hospital. According to the plan, Akron Children's will own and operate the 21-bed nursery in space leased from Summa beginning Jan. 1.
"Our hospitals have had ongoing discussions about the nursery, and we are very pleased it is now happening. This will help standardize care for all neonates in our service area," said Shawn Lyden, executive vice president for Akron Children's.

The transition will be seamless for patients and families. The same group of neonatologists (doctors who specialize in the care of premature and critically-ill newborns) will continue to staff the Special Care Nursery at Summa Akron City Hospital. These are the same doctors who staff Akron Children's Hospital's Level III Neonatal Intensive Care Unit (NICU).
The nurses, nurse practitioners and respiratory therapists who work in the special care nursery will be offered positions at Akron Children's Hospital.
According to Lyden, Akron Children's plans to invest $1 million into the special care nursery, including new respiratory equipment for the babies and new furnishings for parents and visitors.
"This arrangement brings together Summa, a leader in adult and labor and delivery care, with Akron Children's, a leader in pediatric medicine," said Lanie Ward, RN, MBA, vice president, Patient Care Services, and chief nursing officer, Summa Health System. "Our moms, babies and families will have the best of both worlds within one hospital."
The Special Care Nursery at Summa Akron City Hospital has an average daily census of 13 babies.
"The nursery is designed for newborns who require short-term respiratory support, typically one week or less," said Anand Kantak, MD, medical director of Akron Children's NICU. "Newborns who require the care of Akron Children's surgeons, cardiologists, nephrologists and other pediatric specialists are transported to Akron Children's NICU."
Each year, about 3,100 babies are born at Summa Akron City Hospital.
"We value our partnerships with birthing hospitals throughout our region," said Lyden. Akron Children's also owns and operates special care nurseries at Akron General and St. Elizabeth.
A history of collaboration
The three Akron hospitals collaborate through the D. Gary Benfield, M.D. Regional Fetal Treatment Center. Established in 2002, the center brings together perinatologists (high-risk OBs), neonatologists, geneticists and pediatric specialists when testing indicates a fetus may have a birth defect or congenital condition. The team counsels the parents on what to expect and develops a plan for birth and beyond.
Akron Children's Division of Maternal Fetal Medicine also works closely with the NICU and nurseries. It is staffed with high-risk pregnancy specialists trained to deliver premature babies, multiples and the babies of mothers who have special health concerns such as diabetes, heart problems or a history of difficult pregnancies.
Akron Children's NICU is nationally-recognized for its outcome data. Over the past 15 years, Akron Children's has reduced the occurrence of 12 major complications, including staph infections, to well below national averages, and the survival rate for infants born between 22 and 29 weeks gestation surpasses the averages of the Vermont Oxford Network and Child Health Corporation of America, the two leading consortiums of children's hospitals.
About Akron Children's Hospital
Akron Children's Hospital is a not-for-profit organization established in 1890, and is the largest pediatric health care provider in northeast Ohio. With a staff of more than 4,000, we care for nearly 600,000 patients each year at our two freestanding hospitals and offer services to families throughout the region at more than 80 locations. Our pediatric specialists care for children of all ages, treating a wide range of conditions from routine primary care to the most complicated injuries and illnesses.
Akron Children's earned the Gold Seal of Approval from the Joint Commission, a health care provider accreditation organization, as well as Magnet Recognition Status for nursing excellence from the American Nurses Credentialing Center. We are also a major teaching affiliate of Northeastern Ohio Universities Colleges of Medicine and Pharmacy, and offer a number of pediatric subspecialty fellowship training programs. In addition, we are committed to finding ways to improve the prevention and treatment of pediatric illnesses through our Rebecca D. Considine Research Institute. For more information, visit www.akronchildrens.org.
Posted October 28, 2010
More Articles: