Subscribe Now
Keep up with the latest news with our magazine and e-newsletter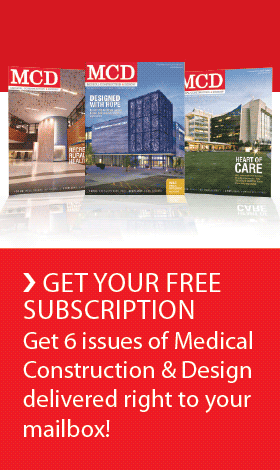 Subscribe to our E‑Newsletter
Administrative Law Judge Recommends Relocation from Current Campus to New Birmingham Facility
BIRMINGHAM, Ala. — Trinity Medical Center achieved a major victory in its effort to gain state regulatory approval for a new, state-of-the-art hospital facility on Highway 280. Administrative Law Judge (ALJ) James Hampton has issued his recommendation in favor of granting the required Certificate of Need (CON) for Trinity's relocation from its 44-year old campus on Montclair Road to the new hospital facility. The decision follows months of deliberation and a comprehensive review of the facts during what was the longest ALJ hearing on a healthcare matter in Alabama history.

"We are thrilled that after carefully considering the testimony of more than 61 witnesses during four weeks of hearings, Judge Hampton has concluded that Trinity should move to Highway 280 in Birmingham where we will be able to provide patient care in a modern, technologically advanced medical complex," said Keith Granger, chief executive officer of Trinity Medical Center. "We are grateful to Judge Hampton for conducting a thorough and fair review of all the facts and we appreciate that he has reached this decision."
The next step in the process will be a hearing before the Alabama Certificate of Need Review Board on September 15, which ultimately will determine whether the project will receive state approval. If approved, Trinity will relocate its operations to the 12-story hospital on Highway 280. Major portions of the hospital building were constructed in 2003 by another entity with an initial $225 million investment. Trinity is prepared to invest an additional $280 million to complete the facility. The new hospital would improve healthcare for the entire region, enhance the quality of life in Birmingham, create jobs and stimulate economic development.
"We are wholeheartedly convinced that completing the Highway 280 hospital is the right thing to do and is vitally important for our patients and our community," said Granger. "The building was designed to be a world-class hospital and that is the only purpose for which it can now be used. We are ready to complete this hospital facility and hopeful that we can begin our work soon."
If approved, the new hospital would quickly transform healthcare in Birmingham. Five floors of the hospital are move-in ready. Much of the facility's mechanical equipment is already in place: utilities run to every floor; heating and air conditioning is completely functional; wiring and cabling for medical monitoring have been run throughout the building; pipes and hoses for medical gases are already in place. The hospital includes the sophisticated infrastructure required to deliver a comprehensive array of hospital services, including emergency care, cardiology, orthopedics, neurosciences, surgical services, maternity care and advanced diagnostic imaging. Centrally located on Highway 280, the hospital is easily accessible to local residents and convenient for the entire region.
The new hospital would become the cornerstone of the 103-acre Cahaba Center at Grandview, a major economic development project on Highway 280, which would also include hotels, restaurants, medical office buildings and retail businesses. In a comprehensive economic impact study, Auburn University economist Kevian Deravi estimated that the entire project would pump more than $5 billion into the local economy over the next 14 years and produce tax revenues of nearly $142 million for the City of Birmingham, $37 million for Jefferson County, and $49 million for schools.
Initially, the project would provide thousands of construction-related jobs. When completed, an estimated 5,500 people could be employed at the Cahaba Center. The overall economic impact of the Cahaba Center, once all phases of construction are complete and the Center reaches full operational capacity, could reach total employment of 9,450 employees, $405 million in payroll earnings, and $792 million of additional production to the area's economy. In his report, Deravi noted that the new hospital is the essential catalyst for the entire development.
"We are grateful for the strong support of our community and encouraged by the many people who have made it clear they want Trinity on Highway 280," said Granger. "As we continue toward that goal, we look forward to the opportunity to present our case to the CON Review Board. We are hopeful the panel will also see the merits and many benefits of our plans to move Trinity to Highway 280. Most importantly, we look forward to the day we can begin caring for patients in our brand new hospital."
ABOUT TRINITY MEDICAL CENTER
Trinity Medical Center is a 560-bed, tertiary care hospital serving residents of Birmingham and surrounding communities. The hospital offers programs and services in all medical and surgical areas. This includes cardiology, robotic surgery, oncology, neurology, women's health, mental health, digestive diseases, geriatrics, physical medicine and rehab, sports medicine, cardiac and pulmonary rehab, and emergency care. The hospital's medical staff includes more than 600 physicians representing 30 specialties and subspecialties.
Posted August 25, 2010
More Articles: