Subscribe Now
Keep up with the latest news with our magazine and e-newsletter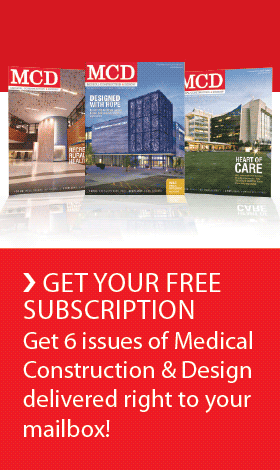 Subscribe to our E‑Newsletter
The Children's Hospital in Aurora soon will launch a major, $228 million expansion, including a 124-bed addition, to handle increased patient load. The new beds will be in a 10-story, 350,000-square-foot addition to the hospital's east tower, according to a Goldman, Sachs & Co. bond sale prospectus.
The May prospectus relates to the sale of $60.75 million in hospital revenue bonds through the city of Aurora, whose proceeds will help pay for The Children's Hospital expansion. The hospital will repay the bond debt with interest of 5 percent a year.

"The bonds won't cost us," said Aurora Mayor Ed Tauer. "So from Aurora citizens' standpoint, we're helping to facilitate a terrific community asset without exposing citizens to risk. From a business standpoint, that's a great deal."
Expansion also will be funded by $60 million from The Children's Hospital Foundation, which helps support the hospital. The Children's Hospital will kick in the remaining funding from operating revenue and reserves, the prospectus said. The bond debt matures in December 2040.
To support the new hospital addition, Children's plans to build a 1,260-space parking garage. The prospectus said the hospital addition and parking structure are estimated to cost $222 million.
Children's also will build a $6.4 million child-care center for staff at the hospital and at the neighboring University of Colorado Denver, to be located just north of the hospital at East 23rd Avenue and North Wheeling Street.
Read more: Children's Hospital plans addition, 124 new beds – Denver Business Journal
SOURCE: Denver Business Journal
Posted July 6, 2010
More Articles: