Subscribe Now
Keep up with the latest news with our magazine and e-newsletter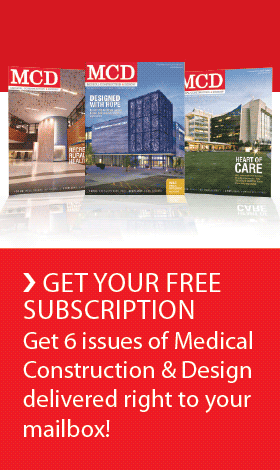 Subscribe to our E‑Newsletter
Dennis A. Andrejko, FAIA, and John A. Padilla, AIA, Elected as new  vice president; Helene Combs Dreiling, FAIA, elected secretary
Washington, D.C. – Delegates to the American Institute of Architects (AIA) National Convention in Miami elected Jeffery Potter, FAIA, (AIA Dallas) to serve as the 2011 AIA first vice president/president-elect and 2012 Institute president. Dennis A. Andrejko, FAIA, and John A. Padilla, AIA, eachto serve as vice president from 2011 through 2012; and Helene Combs Dreiling, FAIA, as the Institute's treasurer beginning in 2011.

Potter, FAIA, principal of POTTER, a four-person architecture firm with offices in Dallas, and Longview, Texas, has held many leadership positions with the AIA Board of Directors and has been a state component leader.
He says his top agenda as AIA President will focus on what he called the "two spheres of influence" the AIA must advance advocacy for its members, and its transition towards professional design leadership. This first sphere consists of refining how components relate to AIA National and nurturing the AIA's "grassroots culture," he said.
The second sphere of influence, Potter said, must continue to reposition the AIA, as a professional organization of design leaders that can effectively engage the public. "In 153 years, the AIA has sought to elevate its proposition beyond considerations of trade and become a true professional organization.
In terms of using these aspirations to engage the wider world, Potter said that architects must continue to position themselves as sustainable design leaders and that the AIA must further refine the way it communicates the value of architects' services. "The challenge is communicating to an increasingly urbanized culture the meaning of sustainable architecture, and while doing that, not losing sight of the fact that beauty is integral to the process and is what makes us unique," he said.
Potter is a member of the AIA College of Fellows, and is an AIA Upjohn Fellow, serving on the Secretary's Advocacy Committee, and the AIA Board Advocacy Committee. He was also the 2004 President of the Texas Society of Architects.
Other AIA elected officials include:

Dennis A. Andrejko, FAIA, (AIA Buffalo/Western New York) Elected 2011-2012 Vice President
Andrejko is principal of Andrejko + Associates and tenured architecture professor at the State University of New York at Buffalo. As vice president of the AIA, Andrejko said he will "imaginatively forge and develop alliance-building and decisively mentor tomorrow's leaders – our emerging professionals." He also wants to position the AIA as a "central information clearinghouse" by "radically enhancing dialogue that is transparent, inclusive, and useful."
Dennis Andrejko, FAIA, has been a leading sustainable design thinker at the AIA. In 2009 he was co-chair of the AIA's Committee on the Environment, and a member of the Sustainability Building Technology Committee tasked with formulating a green building code. He's been a member of the National Academy for Environmental Design Board Council and has participated in Sustainable Design Assessment Teams in Hawaii, California, New Jersey, Indiana, Arizona, and Massachusetts. Andrejko was president of AIA Buffalo/Western New York from 2001-2002, on the national Board from 2006–2009, and received the AIANYS President's Award in 2008.
John A. Padilla, AIA (AIA Santa Fe) Elected 2011-2012 Vice President
Padilla ran his own firm from 1992 till 2009, and is currently a Project Manager with SMPC Architects. As vice president, Padilla will emphasize components, sustainability, and diversity and inclusiveness. Padilla has been president of AIA Santa Fe, AIA New Mexico, treasurer of the Western Mountain Region, and most recently was the regional director of the Western Mountain Region in the AIA National Board. "The AIA, by advocating for the future of our members and delivering the resources needed to make our Components strong will make our members successful by supporting their practices and the principal that Design Maters in our Communities."
"The AIA's future lies with our emerging professionals and young architects. Therefore, we must engage these members, support their professional development, and mentor them to become the AIA's next leaders" Padilla said. "The AIA must be committed to a shared vision whereby we work cooperatively with our components to enhance and enrich their programs to deliver quality and value for our members."
Helene Combs Dreiling, FAIA (AIA Blue Ridge Chapter), Elected 2011-2012 Secretary
Dreiling is currently the principal of The Plum Studio, which she founded in 2009. She has held a wide array of volunteer leadership positions at every level of the AIA. Over the last 15 years, Dreiling has been a local component president (AIA Blue Ridge from 1994 to 1995) and a state component president (The Virginia Society AIA in 2006). She has also been a member of the AIA National Board, and was an elected vice president on the National Board in 2000. Additionally, for the last ten years Dreiling has held several leadership posts as a staff member at AIA National in Washington, DC, where her responsibilities centered on component relations, emerging professionals, and strategic institute relationships.
During her term as secretary, Dreiling pledges to evaluate an integrated plan for international AIA membership and to conduct a broader review and potential refinement of AIA membership categories and dues structures.
About The American Institute of Architects
For over 150 years, members of the American Institute of Architects have worked with each other and their communities to create more valuable, healthy, secure, and sustainable buildings and cityscapes. By using sustainable design practices, materials, and techniques, AIA architects are uniquely poised to provide the leadership and guidance needed to provide solutions to address climate change. AIA architects walk the walk on sustainable design. Visit www.aia.org
Posted June 18, 2010
More Articles: