Subscribe Now
Keep up with the latest news with our magazine and e-newsletter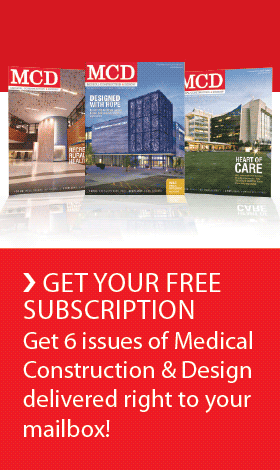 Subscribe to our E‑Newsletter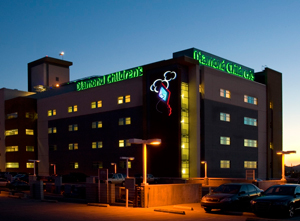 TUCSON — April 27– Today University Medical Center will begin to move its pediatric patients to the new Diamond Children's Medical Center building.
Starting at 4 a.m., pediatric cancer patients will be transferred to Diamond Building 6 West. At 5 a.m., patients from the UMC pediatric medical/surgical units will be moved to Diamond Building 5 North and 5 West. Lastly, the BMT (Bone Marrow Transplantation) patients will be transferred to Diamond Building 6 West.

"Each bed and crib will have a homemade quilt or blanket that was created by the volunteers from Urban Yarns, and every child will receive a Diamond Children's goody bag filled with gifts to commemorate this special day," says Lori Throne, RN, BC, MSN, director of Women's and Children's Services at UMC. "This process has taken months of careful planning and teamwork by the managers, nursing staff and physicians to ensure a smooth transition for our patients to the new building," she says. "I can't tell you how excited we are about the new facility for our patients and their families," says Throne.
This move is the first phase to transition all pediatric patients to Diamond Children's. The second phase is scheduled for May 18, and will transfer the NICU (neonatal intensive care unit) patients. Phase 3 will take place on June 2, and will move patients from the existing PICU (pediatric intensive care unit) to Diamond Children's.
Diamond Children's Medical Center evening photoThe official opening for Diamond Children's Medical Center will be in September, once construction on the new lobby has been completed. "For now, families with children needing hospitalization will still enter through the UMC main lobby," says Throne.
The University of Arizona, University Physicians Healthcare and University Medical Center work together to care for patients, educate medical students, train resident-physicians and conduct clinical and basic research. The UA Steele Children's Research Center and UMC are working together to build Diamond Children's Medical Center (www.diamondchildrens.org), now under construction and scheduled to open in 2010. Diamond Children's will be Arizona's only pediatric inpatient medical center connected to an academic research facility – the Steele Center (www.steelecenter.arizona.edu).
Posted April 27, 2010
More Articles: