Subscribe Now
Keep up with the latest news with our magazine and e-newsletter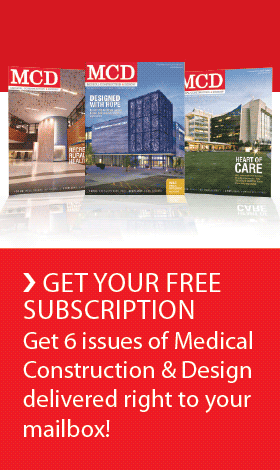 Subscribe to our E‑Newsletter
PALO ALTO, Calif. – (Business Wire) Complex fetal diagnoses bring extraordinary strain to pregnant women and their families. Learning an eagerly-awaited child will be born with a medical problem is often the worst crisis an expectant parents can face.
To support families through complicated fetal diagnoses, Lucile Packard Children's Hospital at Stanford recently announced the opening of a new Center for Comprehensive Fetal Health & Maternal and Family Care. Its goal is to provide comprehensive, coordinated, family-centered care for mothers and infants with difficult diagnoses, before and after birth.

"The new center is a unique collaborative among many disciplines at Packard Children's and Stanford Hospital & Clinics," said Susan Hintz, MD, the center's medical director and associate professor in neonatal and developmental medicine. "Our aim is to provide outstanding care to women carrying fetuses with complex anomalies, starting before their infants are born."
The center works to ensure each patient receives excellent, cohesive care from all subspecialties appropriate to her case. The Center for Fetal Health is a "virtual center," building communication between services and subspecialties and facilitating regular meetings between physicians from every relevant discipline to develop individualized care plans for each woman and fetus.
"We're bringing together all of our very sophisticated medicine, counseling and social care with clear leadership and a streamlined approach to getting a patient through a complex system," said Yasser El-Sayed, MD, associate chief of maternal-fetal medicine at Packard Children's. With better prenatal imaging and maternal-fetal medicine dramatically improving survival for high-risk neonates, demand for advanced fetal care is bigger than ever.
Enhancing subspecialty collaboration
All families referred to the Center for Fetal Health receive care from services such as maternal-fetal medicine, perinatal radiology, neonatology, genetic counseling and social work. In addition, patients are referred to appropriate specialists from such fields as cardiovascular surgery, cardiology, general surgery, neurosurgery, urology and nephrology.
"We can handle a broad range of cases, from early delivery for a fetal emergency to referring a patient back to her community for delivery closer to home," Hintz said. The entire multidisciplinary team meets twice each month to review active cases, and subspecialists communicate frequently outside of these meetings to facilitate coordinated care plans.
For life-threatening diagnoses such as severe cardiac defects, the team can provide surgical or other interventional care from the moment of birth. "Some infants go directly from our delivery room to the OR or interventional catheterization lab," Hintz said.
The family of newborn Veer Singh Chowdhary is a believer in what the center has to offer. "After our baby was born, he was wheeled off to surgery less than 24 hours after birth for removal of an intestinal duplication cyst," said mom Rasneet Kaur. "Afterwards, he was closely monitored in the Neonatal Intensive Care Unit for a week, and then released in good health. This center had all the skills we needed, and their communication and coordination was excellent."
Additionally, the team works with families expecting babies with mild-to-moderate problems to decide where to deliver their infants. In some cases, Hintz noted, it is perfectly safe and less stressful for the family to deliver at their home hospital and then receive follow-up care as a Packard Children's outpatient with appropriate subspecialists.
Enabling Research
Enhanced interdisciplinary collaboration at the Center for Fetal Health will benefit not just current patients but also physician-scientists studying fetal, neonatal and pediatric medicine and surgery. As infants survive increasingly complex fetal anomalies, physicians need more information about the natural history of congenital defects.
Pediatric surgeon Karl Sylvester, MD, anticipates the new center will enable Packard Children's to contribute to research in areas such as brain abnormalities, cardiac malformations, and clinical genetics. "In the past, our tools have limited us to identifying structural abnormalities via ultrasound and MRI," Sylvester said. "But the tools of molecular medicine are quickly becoming applicable to pre- and post-natal care." These new tools will help the center's team counsel families and obtain data to share with the broader medical community, he said.
"Packard Children's has fantastic resources for families facing complex fetal diagnoses," Hintz concluded. "The new center's coordinated efforts will help families prepare for challenges they'll face during pregnancy, after delivery and, in some cases, for years to come."
About Lucile Packard Children's Hospital
Ranked as one of the best pediatric hospitals in the nation by U.S. News & World Report, Lucile Packard Children's Hospital at Stanford is a 312-bed hospital devoted to the care of children and expectant mothers. Providing pediatric and obstetric medical and surgical services and associated with the Stanford University School of Medicine, Packard Children's offers patients locally, regionally and nationally the full range of health-care programs and services — from preventive and routine care to the diagnosis and treatment of serious illness and injury. For more information, visit http://www.lpch.org.
Posted April 30, 2010
More Articles: