Subscribe Now
Keep up with the latest news with our magazine and e-newsletter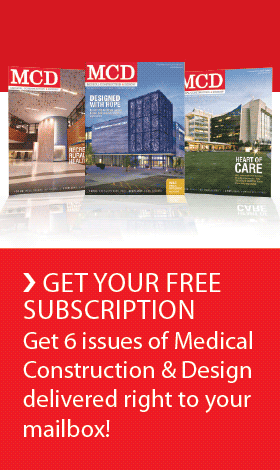 Subscribe to our E‑Newsletter
(Crain's Detroit Business) — Henry Ford Health System is planning a $500 million expansion of its main hospital campus in Detroit and is hoping to attract another $500 million from developers to participate in a major business, retail and housing development project.
Pending Henry Ford board approval, the residential and retail development project could incorporate a four-block section south of West Grand Boulevard to I-94, said William Schramm, Henry Ford's senior vice president of business development.


The medical facility expansion would include a new 210-bed patient tower, surgical center, medical office building, cancer institute and emergency department, Schramm said.
"The Detroit campus continues to have its future in tertiary and (other highly specialized medical) care with many services here that are unique to the system," Schramm said.
"It is intended to retain and attract new patients," he said. "This is part of an ongoing effort to keep the system competitive and fresh."
Schramm said Henry Ford's board of trustees has not approved the project. Board meetings are scheduled in April and June. He said the project currently is not an agenda item.
The board must approve a final site plan, set priorities for the development and sign off on a tax-exempt bond issue, he said.
"There are a number of development options … a north campus and a south campus development," Schramm said. "The south campus project includes ambulatory care, research and education; the north side we are planning a new ER, bed tower and potential expansion of our cancer center project."
Schramm said the medical facility improvements are intended to modernize the downtown hospital campus.
For example, one Henry Ford medical building still in use by patients was constructed before 1919, Schramm said.
"Most patient rooms today have walk-in showers for patients," he said. "We still have bathtubs in some of our rooms."
A new biomedical research facility could be built in a joint venture with Wayne State University either on the Henry Ford or Wayne State campus, Schramm said.
"This plan has not been finalized. It is part of the dialogue that is incomplete," Schramm said.

Click here to read full article
SOURCE: Crain's Business Detroit
Posted April 6, 2010
More Articles: