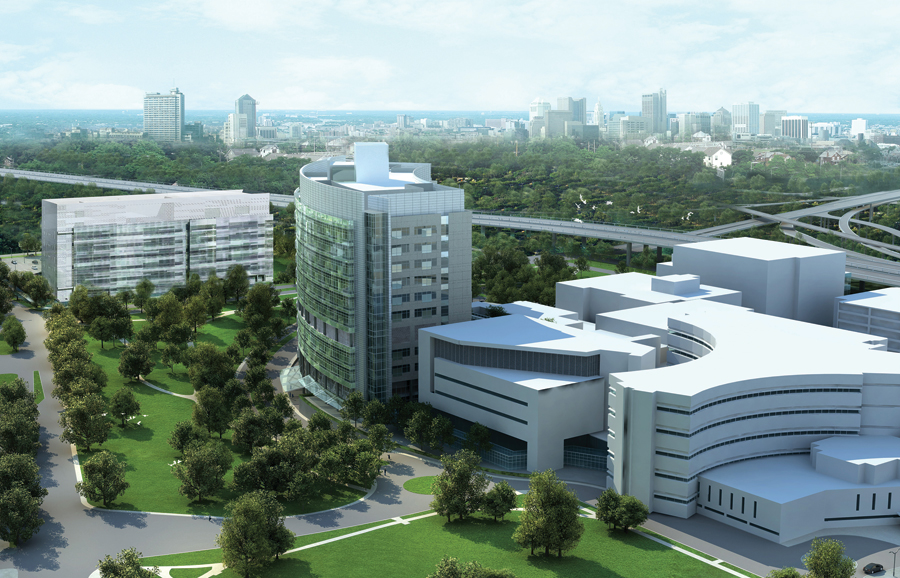 Subscribe Now
Keep up with the latest news with our magazine and e-newsletter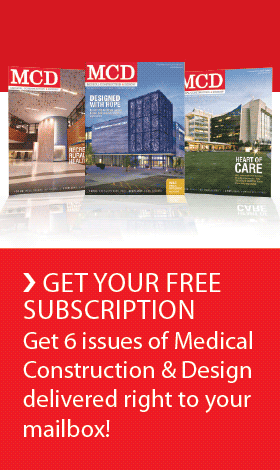 Subscribe to our E‑Newsletter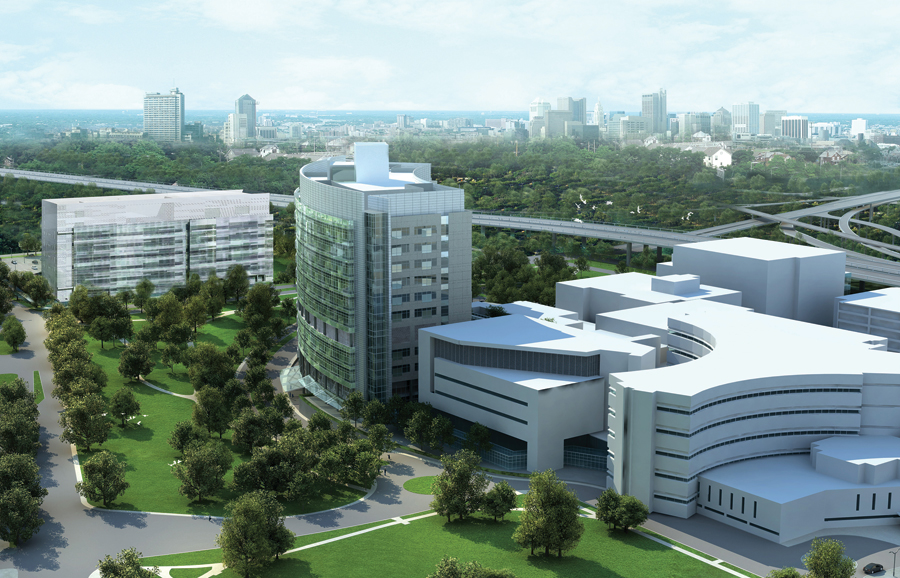 Nationwide Children's Hospital will break ground on property west of Parsons Avenue and north of Livingston Avenue in early 2010 for its third research facility as the last piece of its $840 million strategic facilities expansion plan, first announced in 2005. Nationwide Children's Board approval of the final construction budget is expected in early 2010.

The entire hospital campus master plan is expected to create 2,000 additional jobs and a positive economic impact of $1.3 billion. When completed, Nationwide Children's Hospital is expected to be the second largest pediatric hospital in the U.S.
"Research III" is slated to open in late 2012 as a $93 million, six-floor world-class research facility which will add 225,000 square feet to the current 300,000 square feet in the Wexner Institute for Pediatric Research and Research II. The Research Institute at Nationwide Children's Hospital encompasses all of the hospital's research activity and is a top 10 National Institutes of Health-funded free-standing pediatric research center. Plans also call for Research III to be LEED certified (the Leadership in Energy and Environmental Design Green Building Rating System was developed by the U.S. Green Building Council and provides a suite of standards for environmentally sustainable construction.)
External funding to The Research Institute more than doubled from $20 million in 2000 to $49.4 million in 2007 and is expected to attract $268.6 million in external support over the next five years, making it one of the fastest growing pediatric research institutes in the U.S. The Research Institute faculty and staff currently include 56 research fellows, 61 graduate students, 734 employees and 118 principal investigators.
"The completion of Research Building III will significantly expand our capacity for leading-edge child health research. Among the areas of research emphasis to be located in the new facility are scientific programs related to prematurity and pediatric heart disease," said John Barnard, MD, president of The Research Institute at Nationwide Children's Hospital. "The steadfast financial support of research from the hospital and community, our recruitment of highly funded, renowned scientists, and the imminent completion of this new building will further enhance the impact and national visibility of our outstanding research programs."
Nationwide Children's broke ground in September 2008 for a new 12-floor main hospital building, slated to open in 2012 encompassing 750,000 square feet. The campus master plan and new main hospital will add more than one million square feet of clinical and research space to the existing two million square-foot downtown campus. The expansion will be funded through a combination of internal support, bonds and philanthropy.
"We've made significant progress since we first announced our strategic master plan, opening a 1,500-space parking garage and completing a new four-story expansion housing the Surgery Center, the Gastroenterology Center and Clinical Psychology along with two floors dedicated to research," said Abigail Wexner, chairman of the Nationwide Children's Hospital Inc. and Nationwide Children's Hospital Boards of Trustees. "We're well underway with construction on a new main hospital and a green energy plant. We're using a nationally-recognized team of architects and designers to create facilities that use best practices from hospitals around the country and innovative ideas to set the standard for what a pediatric hospital can be."
"Our goal is to provide research and patient care facilities that set a new standard in children's healthcare," said Nationwide Children's Hospital CEO Steve Allen, MD. "Our strategic plan expands our capacity to transform the care we provide for all of our children. Nationwide Children's provides for the healthcare needs of the children from 37 Central and Southeastern Ohio counties as well as children from across the country and increasingly, the world. Our mission is to deliver the highest level of care for children regardless of a family's ability to pay. Last year, Nationwide Children's provided more than $88 million in uncompensated care and community benefits and as the community grows, so does the need."
Significant developments have provided the opportunity to expand the hospital's original research facilities plan since it was first announced four years ago. First, the successful recruitment of world class research faculty has increased the projected size of the facility. Second, acquisition of property by Nationwide Children's Hospital presented the opportunity to develop a "research campus" west of Parsons Avenue. By shifting the research building to the west, the hospital is allowing for clinical growth contiguous to the current facilities east of Parsons, and creating a platform for future research buildings west of Parsons. This shift, combined with the Ohio Department of Transportation (ODOT) I70/I71 reconfiguration plan, will establish Parsons Avenue as a primary gateway to Downtown Columbus via the south side.
Nationwide Children's Hospital representatives have been soliciting input throughout the planning process from the surrounding community concerning the hospital's growth and enhancement opportunities for Southeast Columbus related to the I70/I71 ODOT reconfiguration, the redesign of Parsons Avenue, local road improvements, pedestrian safety, traffic flow enhancements and expanded hospital green space.
"We share with our neighbors a common commitment for a vibrant residential and commercial district in Southeast Columbus," said Allen. "We are committed to working with our community in exploring opportunities to improve and enhance where we work and live."
Through expansion of programs, research and facilities, Nationwide Children's has become one of the country's largest children's hospitals treating patients from every U.S. state and nine foreign countries with more than 820,000 patient visits last year. Nationwide Children's is also home to The Ohio State University College of Medicine Department of Pediatrics.
"Our long-term expansion plans are ultimately expected to generate $1.3 billion in new regional economic activity," Wexner added. "But the ultimate impact of our expansion goes far beyond dollars and cents – it will be measured by the growing vitality of our neighborhood, the increasing national recognition of Ohio as a healthcare destination and – most importantly – by the growing number of children who are helped by Nationwide Children's Hospital."
How the $840 million investment breaks down:
-$480 million: 12-story, fully equipped hospital tower, to open 2012, plus 6 acres of green space
-$93 million: Third research facility to open 2012
-$75 million: Replacement green energy plant to heat and cool new hospital and provide emergency power
-$45 million: Clinical and research addition completed in 2008
-$30 million: 1,500-space parking garage, opened January 2008
-Remainder: Property purchases, infrastructure, tunnels, road improvements.
Posted January 13, 2010
More Articles: