Subscribe Now
Keep up with the latest news with our magazine and e-newsletter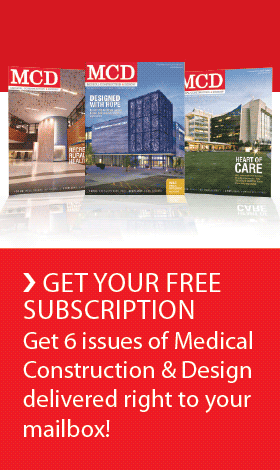 Subscribe to our E‑Newsletter
Overall rebound expected in 2011 and 2012
LEXINGTON, Mass. – Because of a collapse in nonresidential construction and despite an expected recovery of residential building in the second half of 2009, total construction spending on an annual basis is expected to fall 12% this year and 4% in 2010, according to the Third Quarter U.S. Construction Briefing by IHS Global Insight's Construction Service.
Real total construction spending is expected to rebound with double-digit growth on an annual basis in 2011 and 2012, according to the IHS Global Insight forecast.

The mixed outlook for the construction market mirrors the mixed outlook for the broad economy. While the outlook for nonresidential construction is weak for this year and next, residential construction – driven by a single-family market verging on recovery – is expected to expand in the second half of 2009, climbing 2.1% quarter-on-quarter in the third quarter and 4.8% in the fourth.
Nonresidential construction remains in a slump, according to the forecast, pulled down by commercial construction which faces a 27.9% annual decline this year. Occupancy rates in commercial properties, such as office buildings, hotels and retail stores are falling and rents continue to drop. The combination of shrinking revenue and tight credit markets is acting as a roadblock to businesses seeking additional financing.
Additional results from the Third Quarter forecast include:
Manufacturing Construction. The pace of growth, pushed up by a surge in spending on pipelines and refineries, has slowed and going forward will likely plummet. On an annual basis, total manufacturing construction spending is forecast to fall 41.5% in 2010 and another 12% in 2011 before recovering in 2012.
Healthcare. Total spending on hospitals and other healthcare buildings continues to increase steadily, driven particularly by rapid expansion in public healthcare construction.
Infrastructure. Excluding power segment construction which will decline, infrastructure construction is forecast to rise 6.4% in 2010 and 4.5% in 2011. Most of the $82 billion in infrastructure investment included in the $787 billion stimulus package will be allocated over the next two years.
Transportation. Spending on transportation infrastructure will see moderate increases in 2010. The stimulus package includes $13 billion for rail projects. However, transit systems in several major cities are facing deficits equal to at least 12% of their operating budgets.
The IHS Global Insight Construction Service provides analysis, forecasts, and data on the worldwide construction industry for building materials manufacturers, construction equipment, engineering and services companies, real estate investment and financial services firms, home improvement retailers and architectural firms, and the U.S. and other governments. For the Third Quarter U.S. Construction Briefing Executive Summary, go to www.ihsglobalinsight.com/constructionoutlook.
IHS Global Insight is an IHS (NYSE: IHS) company.

About IHS Global Insight
IHS Global Insight (www.globalinsight.com), an IHS company, provides the most comprehensive economic and financial information available on countries, regions and industries, using a unique combination of expertise, models, data and software within a common analytical framework to support planning and decision-making. Through the world's first same-day analysis and risk assessment service, IHS Global Insight provides immediate insightful analysis of market conditions and key events around the world, covering economic, political, and operational factors. IHS (NYSE: IHS) is a leading global source of critical information and insight, dedicated to providing the most complete and trusted information and expertise. IHS product and service solutions span four areas of information that encompass the most important concerns facing global business today: Energy, Product Lifecycle, Security, and Environment supported by Macroeconomics. IHS employs approximately 4,000 people in 20 countries.
IHS is a registered trademark of IHS Inc. All other company and product names may be trademarks of their respective owners. Copyright © 2009 IHS Inc. All rights reserved.
Posted September 22, 2009
More Articles: