Subscribe Now
Keep up with the latest news with our magazine and e-newsletter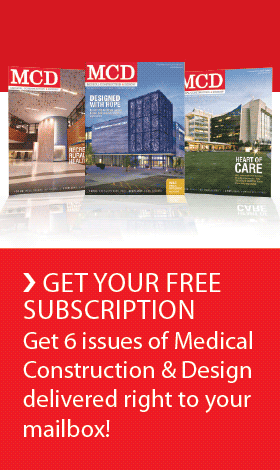 Subscribe to our E‑Newsletter
Riverside Medical Center Breaks Ground on Largest Addition in Hospital's History
Kankakee, IL — On Tuesday, July 28, 2009, Riverside Medical Center broke ground on the largest addition since opening in 1964.
A Dixieland band filled the morning air with visions of the past as a portrait of Riverside's original 1962 groundbreaking unfolded before everyone's eyes.

Riverside's first board chairman, James Schneider was brought to life through Chicago actor Jason Huysman at Tuesday's event. "Mr. Schneider" spoke about the founding of Riverside and how that legacy has carried on. "May 17, 1962 was a beautiful spring day," he told the crowd of nearly 400. "On that afternoon, remarks were made, this rich Kankakee soil was turned over, and the dreams and hard work of many people took a significant step forward as we broke ground on Riverside Hospital. Today, you know it as Riverside Medical Center. While that new name better reflects the scope of what takes place here, what remains constant is the spirit of commitment to improving the health of the community."
To further honor Riverside's heritage, and acknowledge the contribution of the organization's first two leaders, Riverside brought back Robert Miller, the hospital's first chief executive officer and Dennis Millirons, the second CEO at Riverside.  The actor portraying James Schneider mentioned significant contributions by both men and called them to the stage as the audience broke into applause.
Today, a new chapter begins at Riverside.  Named the East Tower, the $81 million modernization will give Riverside the ability to meet the growing demand for services, while allowing the area's largest healthcare provider to continue to offer state-of-the-art medical care from its current location.
"We are thrilled to break ground on the East Tower." said Phil Kambic, Riverside Medical Center president and CEO.  "This project will allow us to continue to update equipment and provide the care our growing service area requires."
The East Tower will be located in the rear of the hospital and will create 160,000-square-feet of new space with over 45,000-square-feet of current hospital space being renovated.  Existing surgery areas, cardiac cath labs and labor and delivery areas will be upgraded.
When completed, the East Tower will create 12 newly designed highly advanced operating rooms, seven richly appointed labor, delivery and recovery rooms, one dedicated C-section operating room, 18 new high-tech private ICU rooms, 24 family centered private patient rooms, and additional support space.
While the hospital's overall bed count will not be changed, another goal of the addition is to move toward creating a facility with all private rooms.
"We have been working toward adding more private rooms each of the last two years," Kambic said.  "National studies have shown that in most cases private rooms lower stress levels, improve patient satisfaction and speed recovery."
The East Tower Addition has a target completion date of late 2010.  For more information, please visit www.RiversideMC.net.
Posted August 6, 2009
More Articles: