Subscribe Now
Keep up with the latest news with our magazine and e-newsletter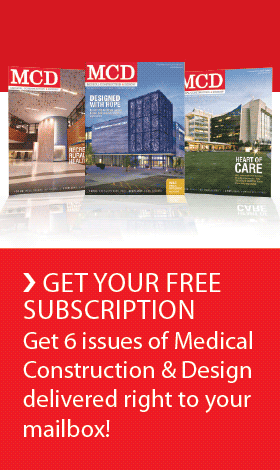 Subscribe to our E‑Newsletter
Hospital administrators in Borger, TX plan to break ground on a 25-bed hospital on the west side of town this fall after finally securing money for construction.
The new Golden Plains Community Hospital, estimated to cost $27 million, will be financed with loans from the U.S. Department of Agriculture and a local bank.
Earlier this decade, hospital officials were told the current Golden Plains hospital, an aging structure on McGee Street, was beyond repair and needed replacement.

"After years of trying, we just couldn't get (financing) done," said Hutchinson County Hospital District board Chairman Jock Lee.
After voters rejected a $25 million bond in 2004, officials searched in vain for loans and grants for a new building, hitting road blocks over the project's location, the hospital's bleak financial outlook and an economy that tightened bank lending standards.
Now, after years of effort, the project finally will be financed by a $17 million, 40-year note from the USDA and a $10 million, 25-year note from Happy State Bank. The USDA loan, yet to be finalized, would be through the agency's rural development office.
"It is unusual, not impossible, for rural hospitals to replace their facilities with brand-new facilities, especially in West Texas," said Don McBeath, director of advocacy and communications for the Texas Organization of Rural and Community Hospitals.
Many rural hospitals supported by a tax district, such as in Hutchinson County, don't have the tax base to finance a $15 million to $30 million building, McBeath said.
One exception is Parmer County Medical Center in Friona that is scheduled to open its 25-bed hospital this fall after voters approved a $12 million bond in 2007.
Click here to read full article
Source: Amarillo.com
Posted July 24, 2009
More Articles: