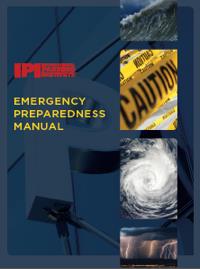 ALEXANDRIA, Va. — Parking and transportation professionals are charged with the safety and welfare of many people and typically stand front and center when emergencies arise, whether a vehicle fire in an underground garage, an act of Mother Nature or criminal activity. How they respond in these scenarios can make a significant difference.
The International Parking Institute's Emergency Preparedness Manual is a new, free, hands-on preparedness tool for parking and transportation professionals. It provides the knowledge, skills, policies and procedures needed to fulfill departmental roles and function professionally and sensibly in unexpected events. The manual emphasizes practical and actionable steps that can be used by parking and transportation facilities, along with guidance on individual roles and responsibilities.
As the document points out, parking facilities can serve as vital assets and resources for first responders and others, becoming staging areas and temporary shelters in catastrophic events and certain kinds of inclement weather. By being able to anticipate and plan for these types of emergencies, the parking industry can play an invaluable, proactive public service role.
The manual is a roadmap to help organizations develop their own emergency preparedness plans. It includes national recommendations for dealing with various scenarios, industry case studies, a monthly planning guide, exercises to help train employees and much more. Visit parking.org/emergencymanual.