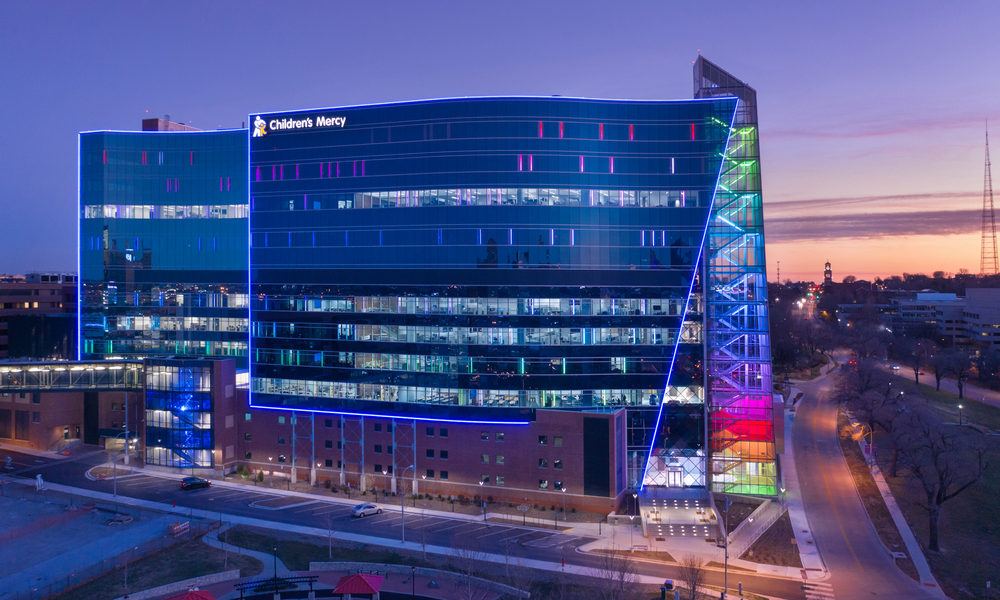 Subscribe Now
Keep up with the latest news with our magazine and e-newsletter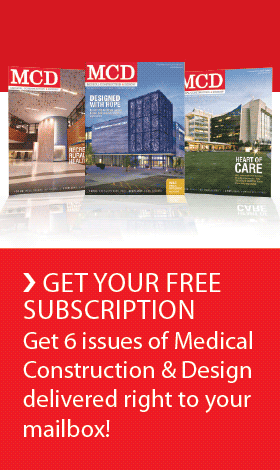 Subscribe to our E‑Newsletter
Children's Mercy Kansas City has opened its new nine-story, 375,000 square-foot pediatric research facility. Located on the hospital's Adele Hall campus in the heart of downtown Kansas City, the new building is home to the Children's Mercy Research Institute, which was established in 2015 to accelerate precise diagnoses and treatments for complex childhood diseases and move kids to the forefront of research discoveries.
The research facility has a 50/50 ratio of dry and wet lab space, a biological safety level III facility to study organisms such as COVID-19 and a specialized Good Manufacturing Practice facility to support research involving cell and gene therapy technologies.
The exterior of the building was designed with intention, a reminder of the work that is being done inside the facility each day, and the difficult cases its researchers are trying to solve.
As CMRI rapidly emerges as a leader in pediatric translational research, it has established the following areas of emphasis:
Genomic Medicine – The Genomic Medicine Center is one of the very few pediatric genome centers in the world carrying out clinical whole genome sequencing and single-cell genomics.
Precision Therapeutics – Uses patient-specific information to optimize treatment for individual patients, which is supported by one of the largest pediatric clinical pharmacology programs in the nation.
Population Health – Research focused on the communities we seek to help. Identifying the personal, social, economic and environmental factors that influence the health of a child.
Health Care Innovation – Identifies and advances products and processes that optimize the medical, surgical and therapeutic management of disease in children.
One of the initial flagship research projects of the CMRI is Genomic Answers for Kids – a first-of-its-kind pediatric data repository that is collecting genomic data and health information from 30,000 children and their families over the next seven years, to create a database of 100,000 genomes. The data collected for GA4K will be openly shared with the wider international rare disease research community to hopefully lead to the discovery of unconventional genetic variants.
Project team
Architecture: BSA LifeStructures
Interior design: BSA LifeStructures
General contractor/builder: McCownGordon
Engineering: Brack and Associates, Bob D Campbell and Walter P Moore
Learn more about the Children's Mercy Research Institute.
Photo courtesy of Matt Kocourek Photography.
Posted March 5, 2021
More Articles: