White Paper: Healthcare Real Estate Optimization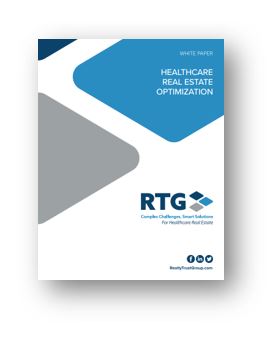 As healthcare providers continue to reshape their businesses and face the challenges of the ever-shifting industry landscape, finding cost savings is critical to maintaining competitiveness. Most healthcare providers have significant investments in real estate and facilities, yet these assets are often overlooked as a potential source of cost savings and available capital. There are methods and strategies commonly used in other industries to create value and improve efficiencies through real estate and facilities management that can be, but are often not, effectively utilized by healthcare organizations.
This Realty Trust Group white paper explores the issues surrounding healthcare real estate optimization and provides a framework for healthcare organizations to identify cost-saving opportunities and unlock significant value in their real estate portfolio.
Enter your information to view white paper: