Subscribe Now
Keep up with the latest news with our magazine and e-newsletter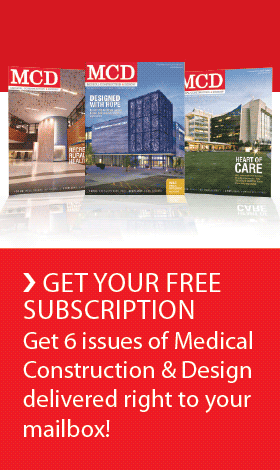 Subscribe to our E‑Newsletter
Today, your pharmacy operations are faced with a myriad of challenges; improve customer service, increase productivity, maintain security, add new technology, and bring the operation in on budget.
In addition, meeting these challenges while fulfilling the rapid growth in the total volume of prescriptions dispensed, increasing profitability through operation efficiencies, without an increase in square footage!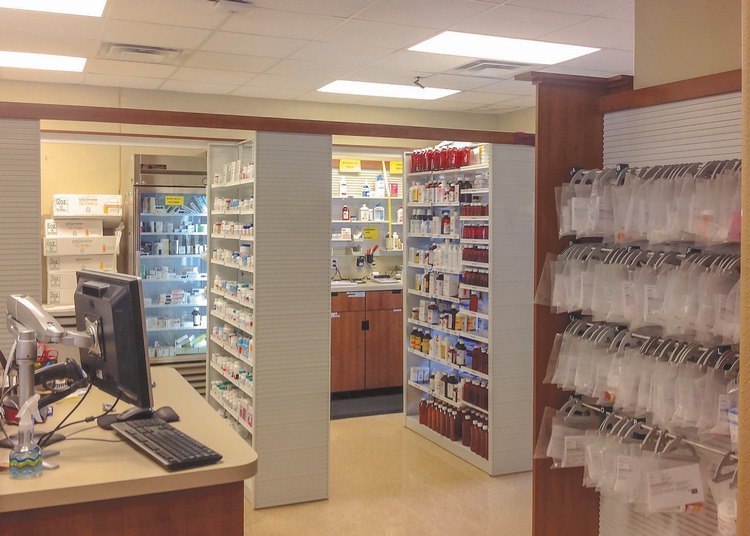 Enter Uniweb and their high-density, flexible, superior strength RX storage equipment. The 50 plus-year corporation is a "solution company" dedicated to listening to their clients and developing tailor-made, cost-effective products to meet those specifications.
Uniweb, Inc. manufactures all-steel pharmacy fixtures such as standard RX Bay Systems, Modular Pharmacies, and CounterWalls; all designed to provide effective work areas for pharmacists and their teams.
Standard Uniweb RX Systems hold up to 50% more product in the same footprint over conventional shelving, generating more profit to the bottom line! The walls, counters, cabinets, shelving and accessories provide unlimited expansible adjustability.
Complete modular pharmacies and counterwalls include:
• Retail OTC merchandising
• Clean-line wall storage panels
• Behind-the-scene storage
• Locking cabinets
• Flexible workstations
• Will Call systems
The modular pharmacy can usually be assembled in three to five days and is pre-wired with a UL-Listed modular wiring system and can be tied into the in-store power and plumbing.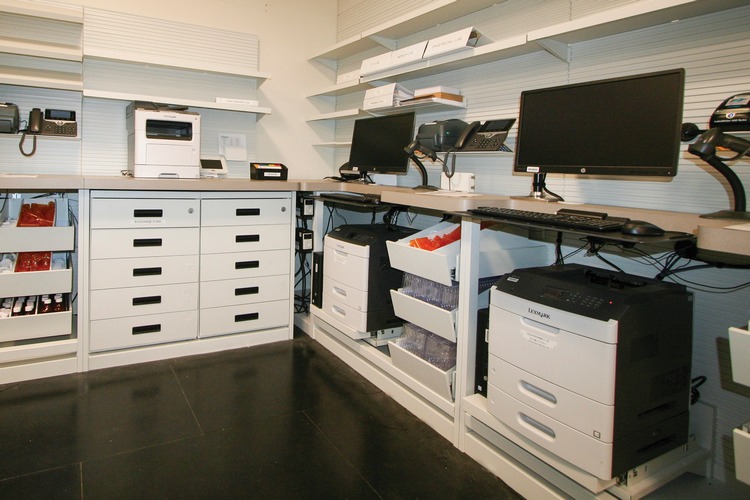 Uniweb's design service for hospitals and retailers is free and includes a set of plans that the client keeps. Uniweb is always ready to sit down with clients and create a plan that works best for them. Whether it's new construction or a renovation, plenty of options to maximize space are available. For instance, renovation stores can be outfitted with Uniweb's high density fixtures, resulting in significantly increasing the storage space for prescriptions, patient files, office supplies and equipment, while freeing up counter space. And all within the same footprint!
Additional benefits of Uniweb systems are:
• Simplified purchasing
• Administration and construction functions
• Modular wiring systems
• Quick installation
• Accuracy
• Lower final costs
The ultimate beauty of Uniweb's craftsmanship: as your needs change, so can your space! Whether you need more storage or a change your operation's layout, you are not locked into your original design. These dynamic systems allow freedom in future needs to redesign and equip your area for unsurpassed utility and appearance at an affordable price. With Uniweb's modular component designs, staff can adapt to changes in layouts and workflow needs without requiring new fixtures or extreme modifications in reconfiguring the facility footprint.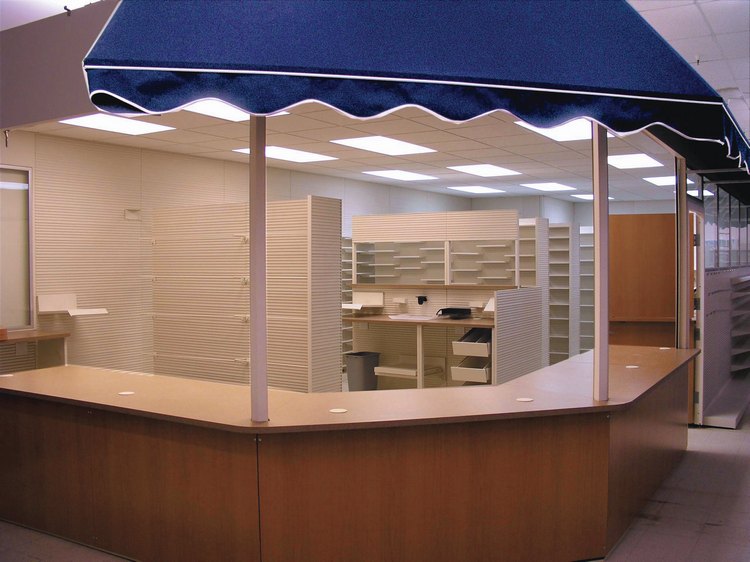 The Uniweb Advantage: American-made products mean shorter lead times, flexible designs, and long-lasting products!
While other fixture companies are struggling with lengthy lead times, Uniweb has been able to maintain productions times for standard equipment and for custom RX equipment and modular rooms! With significantly shorter lead times, lower surcharges, and durable products, Uniweb will design, ship, and install!
For more information, call 800-486-4932 or visit uniwebinc.com.
Posted June 1, 2022
More Articles: