Subscribe Now
Keep up with the latest news with our magazine and e-newsletter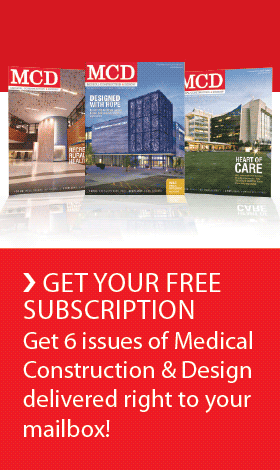 Subscribe to our E‑Newsletter
The Inova Saville Cancer Screening and Prevention Center has officially opened in Fairfax, Virginia. Located in the pavilion of the Inova Schar Cancer Institute's flagship facility, the comprehensive care facility serves as a coordinated cancer screening and prevention center for people at both average and high risk.
Through a care model of lifestyle mentoring and intervention, the center will provide comprehensive screening and prevention services for cancers including breast cancer, lung cancer, pancreatic cancer, prostate cancer, thyroid cancer, gastrointestinal cancer, head and neck cancers, melanoma and skin cancer, and gynecological cancers. Services are also available for those at average risk who want to learn about ways to modify or change their lifestyle to reduce their risk of developing cancer.
Thanks to a generous $20 million donation from Paul and Linda Saville, the 24,000 square-foot facility will increase access to care and maximize each patient's health and wellbeing by offering multiple services in one location.
The new center was conceived by Inova Schar Cancer Institute president, John Deeken, M.D., and Inova Saville Cancer Screening and Prevention Center executive director and endowed chair, Rebecca Kaltman, M.D. Together, they will lead a team of specialists, surgeons, genetic counselors, and nurses on a mission to educate patients about the importance of cancer screening and early detection, offering cutting-edge technology and research and guiding patients on their cancer journey through education and compassionate care.
The architect company was Wilmot Sanz Architects and the general contractor was HITT Contracting Inc.
Posted May 14, 2022
More Articles: