Subscribe Now
Keep up with the latest news with our magazine and e-newsletter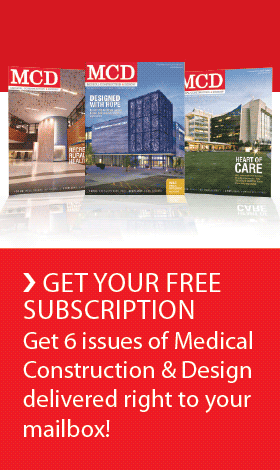 Subscribe to our E‑Newsletter
The Facility Guidelines Institute announces publication of the 2022 Guidelines for Design and Construction documents and the simultaneous launch of its new dedicated e-commerce site and digital licensing platform.
The 2022 Guidelines offers minimum design requirements for an expanded array of facility types, including behavioral health crisis units and burn trauma units, as well as guidance for environments where behavioral and mental healthcare and palliative care are offered. Updates to many requirements support flexibility in design and respond to changes in clinical practice, as well as current construction and equipment options.
"The new FGI e-commerce site delivers a user-friendly checkout process for paperbacks and digital products," says CEO Douglas S. Erickson. "We're especially pleased to provide a new digital platform, which features a suite of functional tools sure to increase Guidelines users' productivity."
Subscribers to the digital licenses will be able to highlight Guidelines text, create notes on the content, bookmark frequently used sections, and locate errata, formal interpretations, and application guidance at the associated sections. Cross-references to other sections in the same document are linked.
Both single- and multiple-user licenses are available, depending on the level of access needed. Single-user licenses are a cost-effective option for a small architecture practice, outpatient facility or residential care facility. For larger organizations, multiple-user licenses can be an effective way to provide access to the Guidelines for different user groups. For example, a hospital system with multiple locations can create one licensed account and designate the number of simultaneous users who can access the Guidelines in each facility. As another example, an organization such as a large design firm could assign access to multiple users by establishing project groups. Subscribers to the 2018 edition and previous editions of the Guidelines documents will be able to renew their subscriptions on MADCAD through June 30. MADCAD will continue servicing subscriptions through June 30, 2023. Digital versions of the 2018 and 2014 Guidelines documents will be available for purchase on the FGI e-commerce site beginning July 1. Paperback copies of the 2014 and 2018 editions can be ordered through MADCAD until June 30 and after that through the FGI e-commerce site.
The 2022 Guidelines digital licenses and paperback books can be purchased at https://shop.fgiguidelines.org/
Posted May 12, 2022
More Articles: