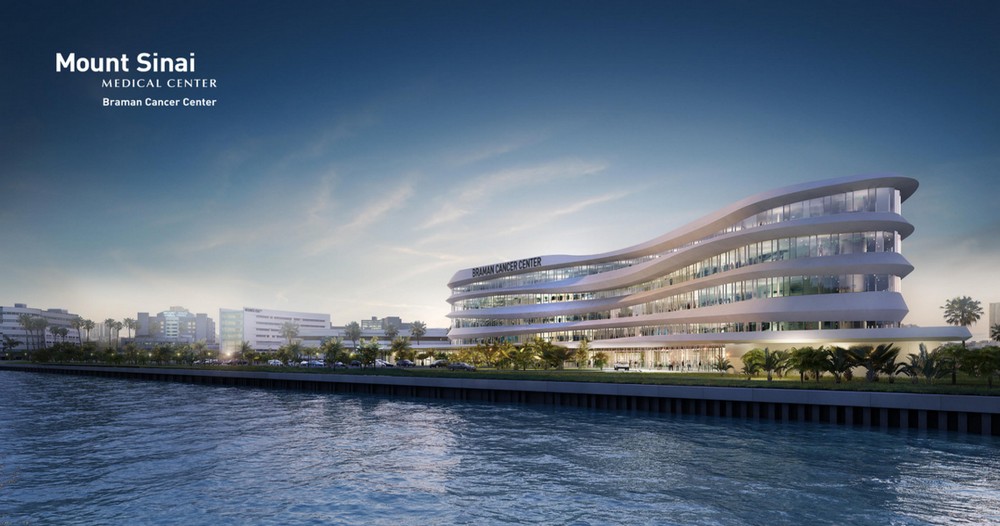 Subscribe Now
Keep up with the latest news with our magazine and e-newsletter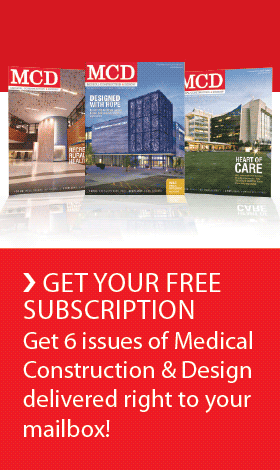 Subscribe to our E‑Newsletter
Mount Sinai Medical Center has selected CannonDesign to design its new Irma and Norman Braman Cancer Center in Miami Beach, Florida.
The 200,000-square-foot facility will offer breathtaking views of Biscayne Bay, while providing cancer care services and resources alongside luxury amenities.
The first rendering of the facility was unveiled at Miami Beach's State of the City address this month. "The Braman Cancer Center will create needed access to clinical expertise, robust support services, research, trials, and the newest technologies, all housed in an ultramodern $250-million facility, with views of beautiful Biscayne Bay," said Mayor Dan Gelber.
The cancer center will offer same-day and next-day appointments, as well as telemedicine and oncology urgent care options. Each treatment and chemotherapy room will offer sweeping views of the Biscayne Bay as a supportive healing environment. The latest in radiation oncology and surgical oncology technology will be available to Mount Sinai patients, providing the best care close to home for many in South Florida.
Mental health will also be a priority in this cancer care program with the inclusion of a wellness program. This will offer the resources of psychologists and patient care navigators to assist with the additional non-physical stressors of cancer care such as financial needs, emotional support and more. Patients will also have access to meditation, caregiver support, physical therapy, nutrition classes, music and pet therapy and more.
"We intend to make this center a timeless and human-centric space that embraces and draws inspiration from its beautiful natural surroundings," said Mike Pukszta, co-director CannonDesign's health practice and project executive. "Coupled with Mount Sinai's cutting-edge care and resources, this space will make strides in cancer care, prevention and treatment.
Posted April 7, 2022
More Articles: