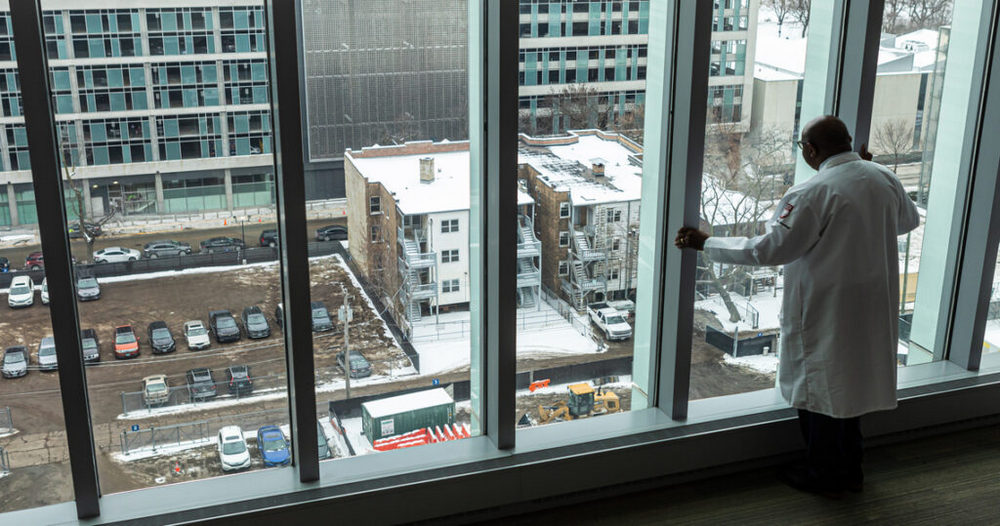 Adekunle Odunsi, M.D., Ph.D., looks over the proposed site of UChicago Medicine's new cancer center from The Gwen and Jules Knapp Center for Biomedical Discovery on the Chicago, Illinois campus. (Photo by Nancy Wong/Courtesy of UChicago Medicine)
Subscribe Now
Keep up with the latest news with our magazine and e-newsletter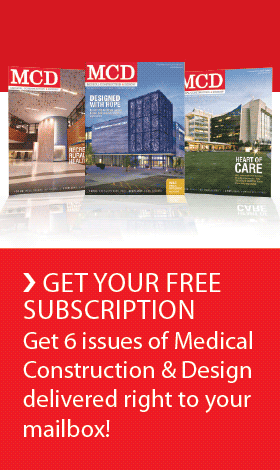 Subscribe to our E‑Newsletter
The University of Chicago Medicine has selected CannonDesign, Blue Cottage of CannonDesign and its Yazdani Studio as its design partners for a 500,000-square-foot, paradigm-breaking cancer center located on the health system's main South Side of Chicago, Illinois campus.
If the initial phase of the project is approved by Illinois regulators, the design firm will work with UChicago Medicine to design a care center that likely will house 100 exam rooms, 128 inpatient beds, radiation oncology and infusion services and other cancer services. The building would offer essentially every service related to cancer care, helping bring significant efficiency to the patient experience. Moreover, as Chicago's first freestanding cancer center, its existence will inherently increase capacity across the rest of UChicago Medicine's campus for other health services.
UChicago Medicine's goals for this cancer center include redefining cancer treatment and the cancer center typology. It will be designed to serve a wide spectrum of patient, clinician, research and community needs as it radically enhances the patient experience, drives the academic health system's culture through immersive collaboration and responds to future shifts in technology, diagnostics and/or treatment.
To achieve such a breakthrough solution, the design team has composed a deeply collaborative and thorough design process. The firm has assembled a team of experts from across its global organization and begun a process rich in research, prototyping, design exploration, stakeholder engagement and more.
As one of only two National Cancer Institute-designated Comprehensive Cancer Centers in the state, UChicago Medicine's new facility is poised to become a destination for cancer care not only for the neighboring South Side community but for Chicago and beyond.
The building and patient experience are being designed with significant input from the health system's clinicians, staff, patients, loved ones and community. Pending full regulatory approval from the Illinois regulators, construction is expected to begin in 2023, and the cancer center would open for patients in 2026.
Source: cannondesign.com.
Posted February 22, 2022
More Articles: