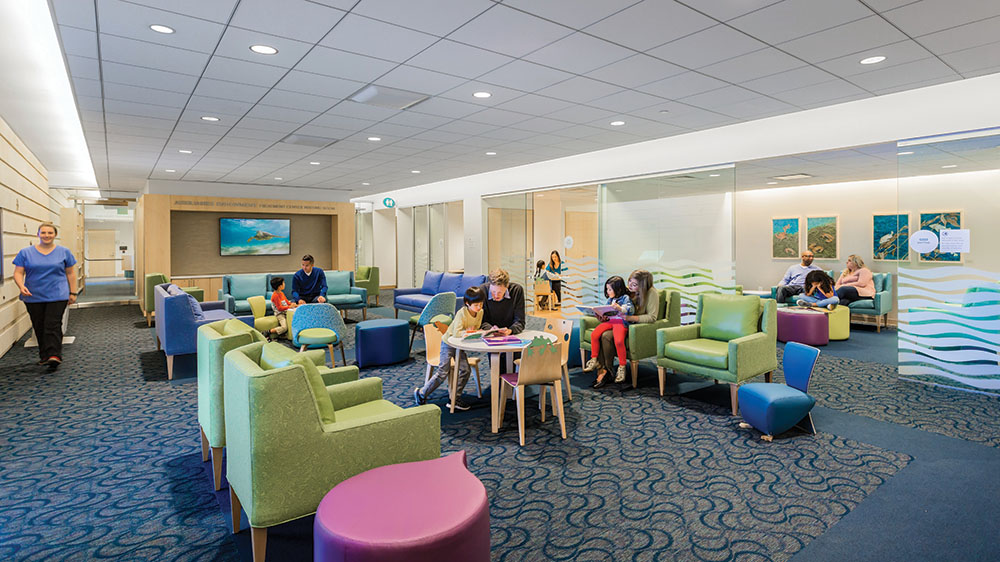 Building trust through environmental design requires rethinking spaces that frequently heighten anxiety for children and their families.
Subscribe Now
Keep up with the latest news with our magazine and e-newsletter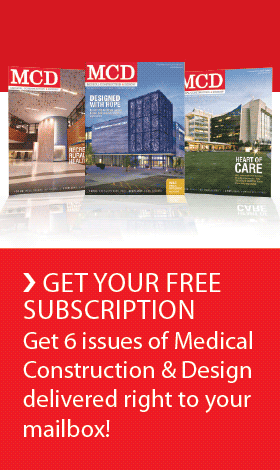 Subscribe to our E‑Newsletter
By Supina Mapon & Kevin Matuszewski
Historically, disruptions to our health system cause a fundamental re-examination of expectations for patients and providers. The question is two-fold for pediatric providers: How is value defined differently for pediatric health systems, and how has the pandemic changed the value equation? 
A recent analysis from DPR Construction, informed by stakeholder interviews and research, uncovered changing value statements of pediatric healthcare consumers and how those values could manifest in care delivery. Ultimately, the analysis resulted in the firm's Value Alignment Continuum, which provides a framework for helping pediatric providers navigate evolving needs. The framework includes the following five core competencies and their facility design implications.
Competency #1: Functionality
For patients, hearing the answer to, "Will I be okay?" is a primary, implied need. Addressing the overt physiological needs of pediatric patients and their baseline emotional and psychosocial needs should be a primary concern for providers. Care at this level reassures children and their families that everything will be alright through cues and signals that connote safety and security, infection control, high-quality care and compassion. 
This includes pediatric facilities offering a means for children to passively signal safety concerns, such as interactive displays that identify the moods of young children. To de-escalate the experience for all, exam rooms may be designed with collaborative seating, and harness biometric signals that "tune" everything from lighting to ambient sound and entertainment.
Critical support elements paired with softer adjacent spaces is key, allowing for emergent program growth that flex with demand, such as MEP systems permitting mass infectious isolation and protection and 100% recirculation modes. 
Competency #2: Maintainability
Understanding how the implications of care after acute needs are met is another concern of pediatric patients and their families. Care providers can address this need by creating accessible, consistent care across multiple locations and channels, evoking the comfort and confidence that comes with familiarity.
Reimagining community partnerships could unlock a hub-and-node model where care can be provided in ways that balance volumes, spatial needs and capital investments. Key to this approach includes onsite retail amenities, such as prescriptions being directly distributed onsite — furthering patient satisfaction.
Likewise, establishing step-down spaces for caregivers to recharge and address physical/psychological needs would acknowledge their roles as consumers. 
Competency #3: Malleability 
Patients today have an increasing desire for personalized care. The ability for pediatric providers to deliver a tailored, yet consistently branded experience based on individual preferences, proximity, aspirations, availability and goals has become important to address. 
This can be realized with passive spaces (lobbies and waiting rooms) becoming active spaces (work, play, social) where families choose to spend time. Children would have the ability to control certain aspects of their surroundings, including lighting, sound, entertainment and imagery. 
Establishing general and specialty clinics supporting emergent inpatient care may have been unimaginable pre-pandemic. Although during a crisis, if the choice comes down to hastily assembled sites vs. rezoning under the roof, the latter becomes an attractive option. 
Competency #4: Scalability 
Empowering behaviors and opportunities that facilitate self-care within a patient's community is the next opportunity for provider engagement on the pediatric care continuum. Creating a dynamic paradigm where people can manage and control their own well-being can be addressed through a community safety net of services that anticipate needs. 
Addressing this value includes distributing compact care nodes to community-centric locations, such as gyms, care facilities, grocers, etc., while also utilizing social networking sites to promote health, on-demand virtual consultations and node availability to encourage "in-reach" services.
Reimagining real estate portfolios as digital ecosystem reduces the cadre of ambulatory centers and acute care hospitals. Ambulatory sites can then be chosen based on access, disease prevalence and social considerations, while hospitals maintain a legacy presence, perhaps with smaller footprints.
Competency #5: Extensibility 
Extending pediatric providers' influence into children's broader social spheres can create a health-reinforcing community enhancing patient care. Like the concept of building generational wealth, this competency encourages each successive generation of children to be healthier than the previous generation. 
Combining aspects of enjoyment and discovery blur the line between healthcare and wellness. "Living labs" would permit families to explore and experience underpinnings of wellness (freeform activities, meals, games) and draw links (cause-and-effect biometric readings, interactions with caregivers).
Care sites could be constructed via private equity by consortiums specializing in development, ownership and operation of highly sustainable facilities. Rather than controlling the real estate value chain, pediatric providers would partner with successful experts to develop climate-smart facilities, all while focusing on their core mission.
Pediatric patients' needs are changing: now what? 
Industry trends tend to overestimate change in the short run and underestimate it in the long run. In the case of the pandemic, many trends evolved more quickly in weeks than they had throughout the last decade. During this time, people began asking: "What motivates me?", "What is important to me?", "How does the world around me address these new needs?" 
Whether or not people realize it, values, needs and expectations have changed, and pediatric providers need to leapfrog historic expectations and address the explicit and implicit needs for providing care. 
Discussions around pediatric patients' and their families' needs will drive the future of pediatric care and influence decisions around real estate, design and construction to support this evolution.
Author: Supina Mapon & Kevin Matuszewski
Supina Mapon is a healthcare forecasting and insights strategist at DPR Construction. Kevin Matuszewski is a healthcare planning and implementation strategist at DPR Construction.
Posted December 15, 2021
More Articles: