Subscribe Now
Keep up with the latest news with our magazine and e-newsletter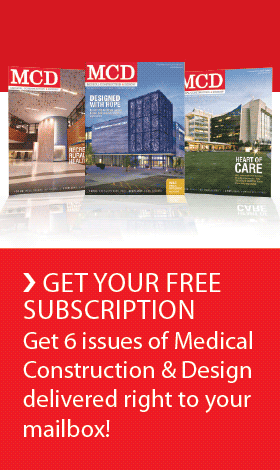 Subscribe to our E‑Newsletter
The project for the Al Daayan Health District in Doha, Qatar, designed by OMA/Reinier de Graaf and commissioned by Hamad Medical Corporation, is complete.
Located on a 1.3-million-square-meter plot of virgin land, the project explores the potential of modularity, prefabrication and automation in relation to the rapid changes in medical science.
The centerpiece of the district is a two-story structure that brings together a tertiary teaching hospital, a women's and children's hospital and an ambulatory diagnostics center, with a total capacity of 1,400 beds. Clinical facilities occupy the first floor; bed wards are located on the ground floor, reducing the dependency on elevators and allowing patients to enjoy the complex's generous gardens – healing spaces with a long history in Islamic medical architecture.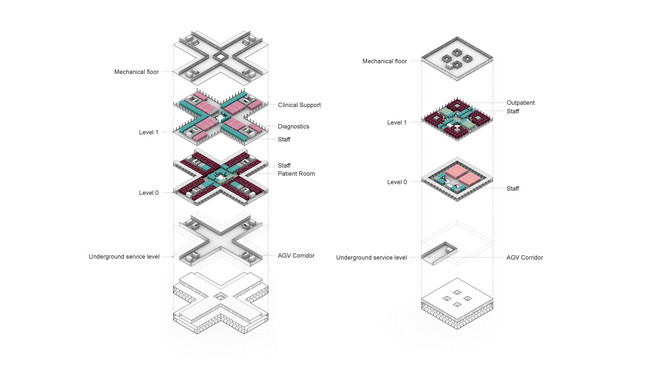 Cross-shaped modular units, prefabricated onsite, can be reconfigured and expanded with minimal disruption to ongoing processes, significantly lowering the cost of future adaptations. 3D printing allows for endless variations in the design of the facades, reintroducing ornament in an architectural typology usually characterized by austerity. A high-tech farm supplies food and medical plants for the local production of medicine. All supporting facilities are connected to the hospitals by an automated underground circulation system. A dedicated logistics center and solar farm enable the district to function autonomously.
Buildable at low cost, with minimum reliance on global supply chains, the Al Daayan Health District aims to establish itself as a prototype which can be adopted globally – an alternative to prevailing hospital models developed in the West.
The project team also includes Buro Happold, Henning Larsen Architects, Engineering Consultants Group, Michel Desvigne Paysagiste, De Leeuw Group and Spaceagency.
Posted November 3, 2021
More Articles: