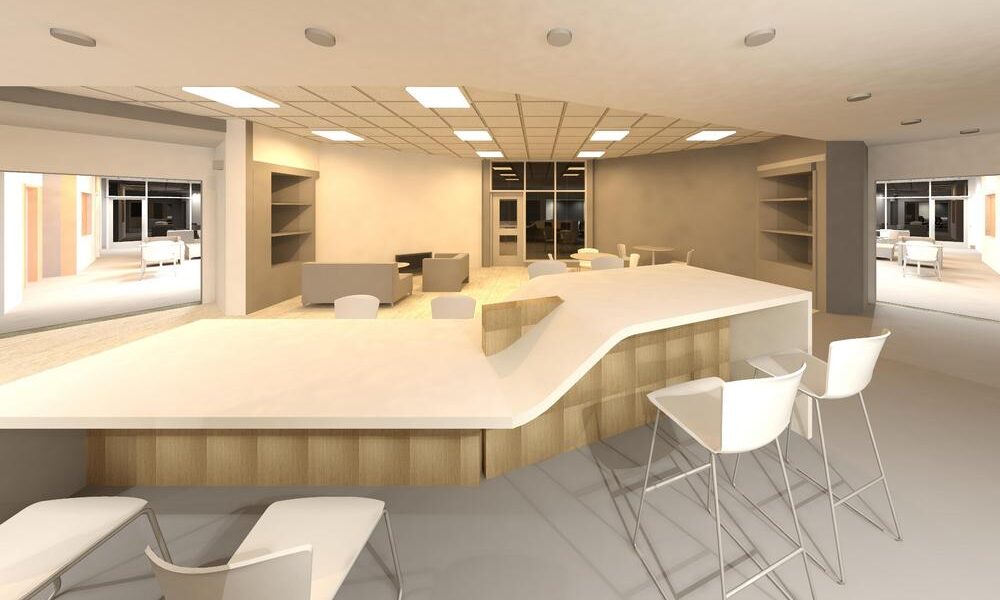 Subscribe Now
Keep up with the latest news with our magazine and e-newsletter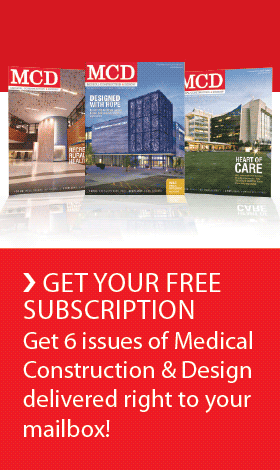 Subscribe to our E‑Newsletter
By Lindsay Corotis
Over 51 million Americans – more than one in five adults – live with a mental illness. Given the events of the last year, that number is only expected to rise, increasing the demands on behavioral health facilities exactly when they are needed most. Yet, there remains a stigma around these facilities that brings to mind cold, sterile places reserved for only the most extreme cases. This depiction discourages people from seeking necessary care for themselves or their loved ones, stunting healthcare professionals' ability to reach those in need and reducing wellness across the nation.
Healthcare designers and builders can help to change that narrative. Designing purpose-built behavioral health facilities will not only help to normalize psychiatric care, but also actively improve the experience of patients contending with a challenging time.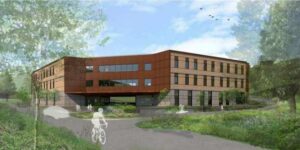 At Skanska, we are working with San Mateo County and CannonDesign to transform a behavioral health facility in Redwood City, California. The Cordilleras Mental Health Center Replacement project has faced many of the obstacles that define behavioral healthcare construction, offering our team the opportunity to develop innovative, research-based solutions into every stage of the project. These solutions have proved invaluable in everything from community outreach to technical design, centering patient recovery at the core of every decision.
Based on knowledge gained in the behavioral health space, the following are a few components important to consider when building these types of spaces.
Building community trust and support
Community support is crucial to the ongoing process of altering perceptions around behavioral healthcare.
Connecting early on with community members – everyone from county officials, to local healthcare workers, to civilian neighbors of the site – will help set the stage for the facility's role in the community. Educational programs designed specifically for patients about what the project is will ease any fears about construction, which can be deemed dangerous to anyone, especially to people unfamiliar with how a construction site operates.
Educating members of the community and involving them in the project from the start, help to integrate the facility into the community, taking an unknown concept and making it familiar for community members, thereby expanding the campus' reach even before its opening day.
Incorporating nature into fundamental design
Research has shown time and again the healing effects of nature. Bringing patients closer to the natural environment is a priority and can be accomplished both within and outside of a healthcare facility. For instance, identify peaceful sites in quiet areas for patients to enjoy and consider layouts that offer a view from each room in the facility. To bring the outside indoors, consider finishes, colors and textures that reflect natural elements, such as earth tones and exposed wood features. Resist aspects that create a monotone space. Just as nature is ever-changing, incorporating design in different color and texture schemes for various areas, while playing with a diversity of tones, light and materials, will appeal to a variety of tastes. Bringing plants indoors (selecting safe, non-toxic species) can also bring nature to clients who prefer the security of staying inside or who cannot venture outdoors.
Maintaining a healing environment while enhancing or replacing an older campus
In some cases, changes to behavioral health facilities will come in the form of renovations or replacement structures. Over the course of these builds, maintaining the existing structure's healing environment is of utmost importance. Sound attenuation measures, such as sound meters placed at various points around the site, are key. Sound blankets and visual barriers also provide some separation from the existing space to the construction zone to limit the disturbance to clients. Maintaining outdoor areas that are secure and safe and pathways to such areas is critical. Clearly communicate with the staff and community so there are no surprises to changes in daily routines and everyone has notice to prepare.
Ensuring security and anti-ligature requirements are met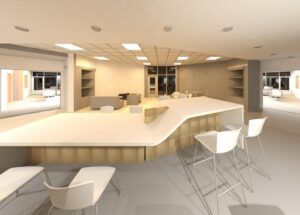 Behavioral health facilities require a careful balance of design choices that keep patients safe, while also providing them with as much control as possible over their own spaces. Anti-ligature design eliminates settings where a cord (or rope, or bed sheet, and so on) could be tied in such a way as to create a point of ligature, which could result in self-harm. In order to create a secure treatment facility, include anti-ligature designs in every detail, from corridor sight lines to finishing screws. Similarly, secure fencing and closed gates during construction keep patients from wandering onsite, while also preventing strangers from entering without proper approval. These decisions bolster suicide prevention programs and help ensure a safer facility for all patients and healthcare workers. Teams can also install a badge-activated turnstile at the entrances to keep the site secure and monitor when individuals are onsite. Since the pandemic, turnstiles, and the ability to keep track of who is onsite, can play an even more significant role, particularly when it comes to contract tracing in the event someone onsite tests positive for COVID-19.
Prioritize long-term recovery for small groups over short-term recovery for the masses
As behavioral healthcare centers grow more prominent in the public lexicon, demand for their services will continue to increase. Bearing this in mind, where possible, there should be a renewed focus on creating smaller, more intimate facilities that allow one-on-one conversations and relationships to grow. The idea behind these facilities is not simply to provide a space to receive care; their promise is to provide lifelong strategies for a full life filled with recovery measures that take time and careful planning to impart on those in need. Although fewer patients may be treated at any given facility, the goal is to create a facility that enables healing and rehabilitation and empowers patients to be reintroduced as active members of society. Above all, this trend proves just how important the continued construction of behavioral healthcare facilities is to the future strength and wellbeing of our communities.
The COVID-19 pandemic has ignited a new conversation about mental and behavioral health. Through construction, we can build for a better society, hopefully changing individuals' perceptions on behavioral health spaces. Through these projects, we should aim to leave behind inviting, comfortable and sustainable spaces for individuals to heal.
Photo credit: CannonDesign.
Renderings of the Cordilleras Health System project in Redwood City, California.
Author: Lindsay Corotis
Lindsay Corotis is vice president/account manager, Skanska USA Building Inc.
Tags: anti-ligature, Architecture, behavioral health facilities, COVID-19
Posted September 15, 2021
More Articles: