Subscribe Now
Keep up with the latest news with our magazine and e-newsletter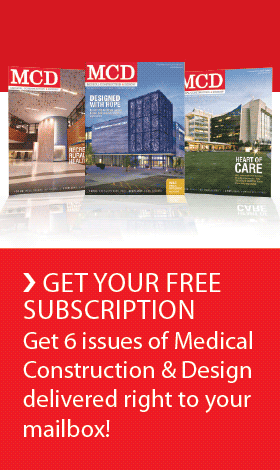 Subscribe to our E‑Newsletter
The Genesee Health System and the Greater Flint Mental Health Facilities Inc. have recently broken ground on a new GHS Center for Children's Integrated Services building. The mental and physical health treatment center will bring comprehensive care for Flint and Genesee County (Michigan) children to a single location, designed by the healthcare system to serve the growing needs of families in both the wake of the pandemic and Flint water crisis.
The 60,000-square-foot building, designed by HED and being built by DW Lurvey Construction, will bring all GHS children's program areas under one roof, including the Neurodevelopmental Center for Excellence, Children's Autism Center, a federally qualified health center, Child and Family Services and Community Outreach programing.
From April 25-2014 through Oct. 15, 2-15, approximately 99,000 residents of Flint, Michigan were exposed to lead when the drinking water source was switched from the Detroit Water Authority to the Flint Water System. This new facility will specifically foster medical innovation in the evaluation and treatment of lead poisoning, informing best practices that will shape healthcare across the nation and world.
The Center will improve access to behavioral health and primary care services for low- to moderate-income residents of the Flint area and will act as a cornerstone of future neighborhood redevelopment. The building design includes a café, outdoor plaza, secure playground and other comfortable waiting spaces intended to make the facility feel inviting for regular, repeat visitors while supporting clinical programs with an activities-based approach.
The building includes a series of "autism pods," as well as an autism playground area as a part of a highly developed treatment facility for children on the autism spectrum, one of the leading outcomes seen from the water crisis. Carefully selected surface materials for touch, as well as playground objects to enhance motor skills, offer a valuable set of interactions for children suffering from neurodevelopmental problems.
Posted August 31, 2021
More Articles: