Subscribe Now
Keep up with the latest news with our magazine and e-newsletter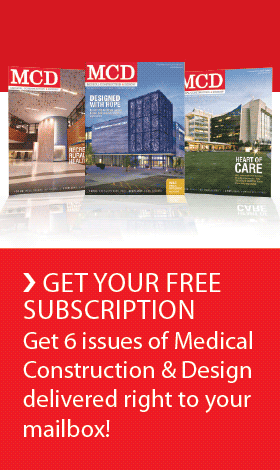 Subscribe to our E‑Newsletter
Atrium Health has opened new facilities in Charlotte's Midtown neighborhood. Brasfield & Gorrie served as the general contractor on the project, with the Beck Group serving as architect.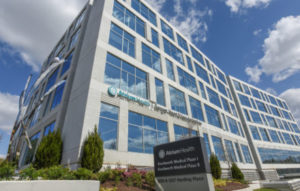 Atrium Health Kenilworth Medical Plaza I and II is a $228.1-million investment into improved care. The more than 400,000-square-foot plaza integrates a range of top-rated specialty services across disciplines into one location. Patients will have access to outpatient care across the medical spectrum, including teams from Atrium Health Sanger Heart & Vascular Institute, Atrium Health Neurosciences Institute, Atrium Health Pharmacy, Atrium Health Perspective Health & Wellness, gastroenterology, infectious disease, palliative care, pulmonology and urology.
Kenilworth Medical Plaza I will be the new flagship location for Sanger Heart & Vascular Institute, bringing many of its outpatient services under one roof. Sanger Heart & Vascular Institute – Kenilworth includes five floors of complex specialty care services.
The new medical plaza offers:
Advanced cardiovascular imaging capabilities, all in one location. The new space includes a comprehensive outpatient cardiovascular imaging facility with advanced modalities, including cardiac CT and MRI, all located in one location.
Expanded virtual care offerings. With a continued commitment to delivering innovative care, teams will have access to the new Cardiovascular Virtual Care Center, where data from wearable devices and other innovations in care delivery will be best integrated with everyday care.
The only center in the region dedicated to athletes. The Center for Sports Cardiology – a collaboration between Sanger and Atrium Health Musculoskeletal Institute – will house a range of services, such as sports-specific cardiovascular testing and lifestyle and nutrition coaching.
Expanded wellness facilities. A new 13,000-square-foot advanced cardiac rehabilitation and wellness center will offer triple the amount of space in its new location.
Access to a "whole-health approach." With the new facility comes the opportunity to provide nutrition and healthy cooking techniques to community partners and patients. A state-of-the-art demonstration kitchen will enable teams to share a hands-on approach to heart-healthy eating.
Support for advancing research and innovation. With the new Center for Cardiovascular Research and the Center for Cardiovascular Care Transformation, teams will have dedicated spaces to foster the development and implementation of advances in care delivery.
Enhanced opportunities for continuing education. Teams will have access to a 150-seat auditorium, providing the opportunity for professional conferences and events to advance cardiovascular education.
Streamlined access to efficient care. Comprehensive outpatient clinics in the new location are integrated across disciplines, enabling care teams to work seamlessly together in evaluating patients.
In addition to sub-specialty services ranging from electrophysiology to heart failure care, the plaza will also house outpatient services, such as lab work and pre-operative evaluation. Each of the more than 250 exam rooms are also outfitted with video visit technology, enabling providers to perform virtual visits with patients and connect with other specialists.
Posted May 20, 2021
More Articles: