Subscribe Now
Keep up with the latest news with our magazine and e-newsletter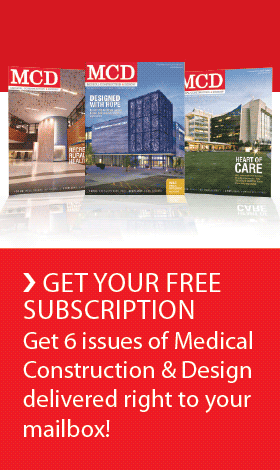 Subscribe to our E‑Newsletter
The Center for Health Design has expanded the Behavioral & Mental Health Toolbox with new resources. Each toolbox contains a library of Center staff-curated content – research findings, expert insights, strategies, tools and other useful resources connecting the built environment to better health outcomes and reduced cost of care. Typically, a portion of each of the Topic Toolboxes is free and open to all, while Affiliate+ members have access to the complete toolbox. However, in partnership with Accurate Lock & Hardware, Altro, Whitehall Manufacturing and architecture+, the Center is providing access to all behavioral and mental health materials produced for this toolbox free and open to all through February 2022.
Originally launched in 2018, this toolbox is designed to assist healthcare organizations, designers, suppliers and others involved in the planning, design, construction and operation of behavioral and mental health facilities with pertinent tools. New resources to this toolbox include:
On-Demand Workshops
Behavioral Health Strategic Design Workshop 1
Behavioral Health Strategic Design Workshop 2
Interactive Design Diagram
Dementia-friendly Waiting Rooms
Webinars
Design Strategies that Reduce Aggression in Child and Adolescent Mental Health Facilities
Modernizing the Behavioral Healthcare Care Team Station
Making a Difference: Renovating a Pediatric Inpatient Behavioral Health Unit
Recent Mental Health Projects: The Newest Lessons Learned
Behavioral Health Outpatient Care in the Post-Pandemic World
EDAC Advocate Firm Case Study
Future Inclusive Mental Health Inpatient Units, HGA
Product/Project Innovation Highlights
LR-EX Series Ligature Resistant Exit Device Trim by Accurate Lock & Hardware
Prodigy BHC Furniture by Norix
To access the complete toolbox, click here.
Posted April 28, 2021
More Articles: