Subscribe Now
Keep up with the latest news with our magazine and e-newsletter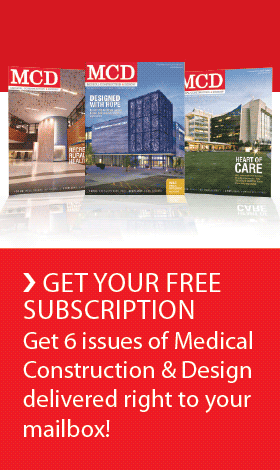 Subscribe to our E‑Newsletter
Plans to build a world-class, acute care hospital on the northern edge of the University of California, Irvine academic campus have been approved by the University of California Board of Regents. The 144-bed acute care facility, ambulatory care center and cancer center will be designed and constructed by Hensel Phelps Construction Company with CO Architects.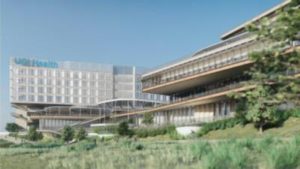 The hospital joins the previously approved UCI Health Center for Advanced Care to create the new UCI Medical Center Irvine-Newport, a full-service academic health complex that will complement the flagship UCI Medical Center in Orange County.
The new medical center will be the home of the Center for Children's Health, wellness programs, urgent and emergency care, specialty disciplines, research and clinical trials and lifesaving surgical and acute care. Construction is expected to begin later this year with the groundbreaking for the UCI Health Center for Advanced Care, a multi-care facility that will house the Center for Children's Health, medical offices and an urgent care operation.
The hospital will focus on key clinical programs such as oncology, neurology, neurosurgery, orthopedics and digestive health, and it will include a 24-hour emergency department. The first patients are expected in late 2022 in the UCI Health Center for Advanced Care, and the hospital is set for completion in 2025. Costs for the complete project are expected to exceed $1 billion.
As a university focused on its stewardship of the natural environment, UCI requires that the medical center serve as a model for sustainable design. The heating and cooling system will be fully electric, fueled by UCI green power rather than traditional fossil fuel combustion. Freshwater will be saved by using recycled water in the central utility plant and for irrigation of low-water-demand plantings. High-performance glazing and building insulation will make lighting and air conditioning more efficient.
In addition, a 150-foot biological buffer will be established between the project site and the San Joaquin Marsh Reserve in consultation with UCI biologists; no physical structures will be built within this buffer.
Photo source: https://www.ucihealth.org/.
Posted February 11, 2021
More Articles: