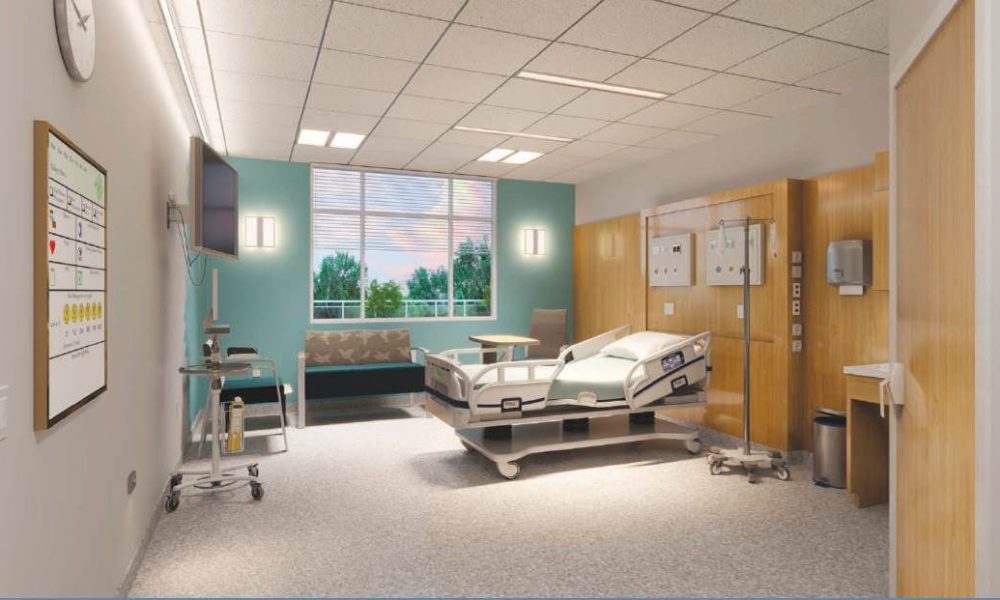 Subscribe Now
Keep up with the latest news with our magazine and e-newsletter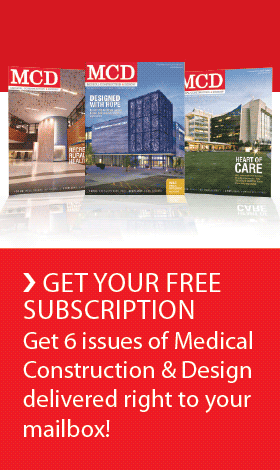 Subscribe to our E‑Newsletter
Balancing form and function in healthcare lighting no longer requires a tradeoff. Advanced luminaire design can now meet the needs of architects, facilities managers, patients and staff.
The built environment can have a positive effect on the overall state of a person's physical and emotional wellbeing. Nowhere is this more important than in a healthcare facility.
Expanded Role of Lighting
Healthcare organizations and AEC firms have taken evidence-based design research and expanded it beyond patients knowing that the physical environment also affects staff, doctors and visitors. A growing understanding of the effects of light on human biology, as well as the importance of light for helping to create pleasant, non-institutional environments, has created a desire for hospital lighting systems to provide flexibility in spectral output and control. With a focus on both patient and staff wellness, the AEC industry and healthcare facility managers are looking for lighting that balances both visual and circadian needs and promotes healing outcomes.
In a facility that operates 24/7, conflicting lighting needs, especially during the overnight shift, present a challenge because staff need to be awake and alert at night while patients are resting. To address this, different lighting strategies are needed in patient and staff areas.
Supporting the Health of Healthcare Workers
There are two ways that light can support staff wellness regarding circadian rhythms: adequate exposure to daylight during day hours, and limited or controlled exposure to light at night. By mimicking natural light patterns that support human circadian rhythms, tunable light fixtures can be programmed to subtly change color temperature and light level throughout the day to improve caregiver well-being. In addition to managing circadian alignment, lighting is important in reducing staff errors. Innovatively engineered luminaires that provide the right amount of illumination for staff can reduce eyestrain and fatigue and lessen errors and incorrect assessments.
Form Meets Function
For years, healthcare lighting has been a tale of two extremes – offering either functional but institutional appearance, or extremely decorative forms. Forward-thinking manufacturers and progressive designers realize that there doesn't need to be a tradeoff. It's critical to understand architects' and designers' perspectives of wanting sleek, low-profile styles to elevate healthcare lighting design while also providing glare-free, comfortable lighting that supports the visual tasks of staff, and enhances the overall wellbeing of patients.
Infection Control and Reduced Maintenance
Hospitals are continuously looking for ways to reduce HAIs. One solution is sealed luminaires that withstand harsh cleaning protocols while also reducing maintenance time and costs. Contaminants in unsealed light fixtures can travel through the facility's HVAC system. However, installing luminaires with sealed housings prevents transference of pathogens from patient room to plenum. An ingress protection rating ensures the fixtures are sealed against contaminants and an NSF2 rating guarantees cleanability.
Healthcare facility managers are all too aware of the time and effort it takes to perform maintenance on ceiling luminaires. Pulling out the oftentimes 130 lb ceiling fixtures for repairs requires two people and a lift. However, when repairs are needed on a lightweight aluminum, fastener-free fixture with dropdown door frames, work can be done quickly in the patient room and then plug and play. This reduces costs and prolongs sustainability of the luminaire system.
Conclusion
Meeting the architectural design priorities, addressing the myriad functions and performance requirements, and being mindful of facility considerations are the issues healthcare lighting must address. If healthcare luminaires only complement the architecture without considering the human element, then they overlook a vital role. Yet, the functional luminaires that have been standard for decades in hospitals ignore the importance architectural form and luminaire design play in promoting patient healing and staff wellbeing. Recognizing that there no longer needs to be a tradeoff in form and function will bring dramatic advances in healthcare lighting.
For more information, please visit BalancedCare.AxisLighting.com or follow @BalancedCare.
Colette Fleming is director of healthcare for BalancedCare and may be reached at 847-644-2713 or ColetteF@axislighting.com. Colette has worked in the lighting industry for over 25 years. Her focus has been on healthcare product development, marketing and sales for the last decade. She has also been a past member of the IES healthcare committee. BalancedCare was launched by Canadian-based Axis Lighting after years of comprehensive research and development, including consulting designers and healthcare personnel.
Posted February 27, 2021
More Articles: