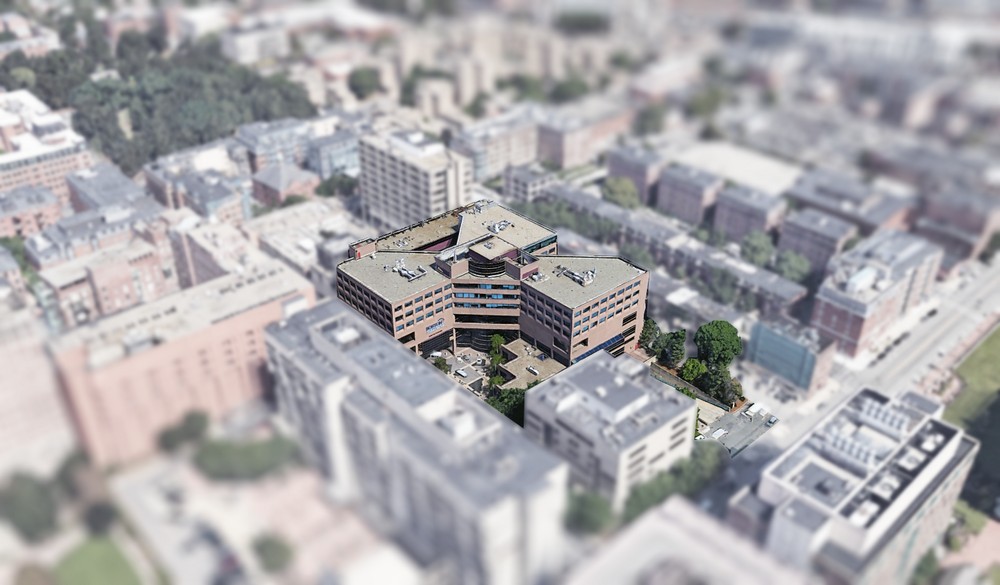 Aerial view of the Newton Pavilion campus, site of the first and only quarantine shelter in the Boston-area to convert a shuttered hospital for homeless patients during COVID-19 pandemic.
Subscribe Now
Keep up with the latest news with our magazine and e-newsletter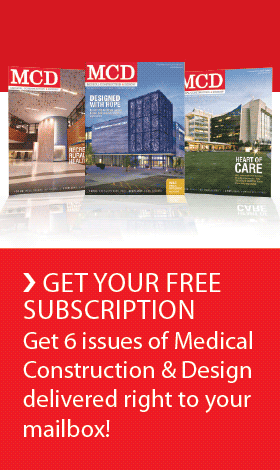 Subscribe to our E‑Newsletter
The S/L/A/M Collaborative, Boston Studio and Gilbane Building Company, in partnership with the Massachusetts Division of Capital Asset Management & Maintenance, Boston Medical Center, Boston Healthcare for the Homeless, the Department of Public Health, led the technical planning, design and construction of a temporary quarantine shelter in response to the COVID-19 pandemic. The facility has a maximum capacity of up to 304 non-acute beds for Boston-area homeless at the former Newton Pavilion previously managed by Boston Medical Center.
The Newton Pavilion has been a shuttered hospital facility since Oct. 29, 2018. SLAM and Gilbane were contracted by the building owner, DCAMM, to assist them in assessing the building and devising an occupancy plan to convert the space for homeless patients who are not in need of acute hospitalization, yet test positive for the coronavirus, but are asymptomatic or showing mild symptoms with orders to quarantine at home.
The coordination and focused effort to ready the Newton Pavilion for occupancy on April 9 of this year required full-day meetings over a 28-day period held between DCAMM, BMC, Gilbane and the SLAM design team. Following the Army Corps of Engineers review and swift approval of the occupancy plan, the contractor was able to rapidly mobilize onsite and deliver the facility ahead of schedule.
BMC will manage operations for the temporary facility and patient care will be administered by their clinical staff. The total re-occupied project area makes up approximately 166,500 square feet, spanning eight floors and the overall project scope included the reactivation/upgrade to building systems including life safety, HVAC, fire protection, plumbing, fire protection, medical gasses, electrical and architectural upgrades.
Photo courtesy of Google Imagery/Map Data © 2020 Google.
Posted May 8, 2020
More Articles: