Subscribe Now
Keep up with the latest news with our magazine and e-newsletter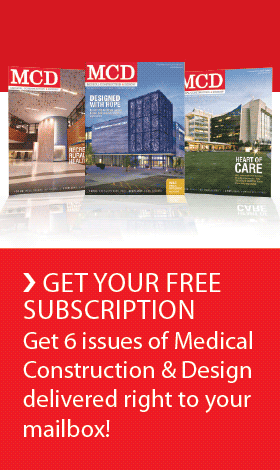 Subscribe to our E‑Newsletter
The Center for Health Design has expanded the Behavioral & Mental Health Toolbox with new resources. Each toolbox contains a library of center staff-curated content – research findings, expert insights, strategies, tools and other useful resources connecting the built environment to better health outcomes and reduced cost of care.
Typically, a portion of each Topic Toolboxes is free and open to all, while Affiliate+ members have access to the complete toolbox. The center, in partnership with Accurate Lock & Hardware, architecture+, Whitehall Manufacturing and Altro, is providing free and open access to all behavioral & mental health materials produced for this toolbox through March 2021.
Originally launched in 2018, this toolbox is designed to assist healthcare organizations, designers, suppliers and others involved in the planning, design, construction and operation of behavioral and mental health facilities with pertinent tools. New resources to this toolbox include:
Issue Brief and Executive Summary
Memory Care: The Intersection of Aging and Mental Health
Tool
Dementia-Supportive Environments: Considerations Tool
Design Strategies
Aging and Dementia Design Strategies
Webinars 
The Building as a Therapeutic Tool: Creating a Children's Treatment Center
Adapting Existing Healthcare Spaces to Suit Behavioral Health Requirements
The Spaces In-between: Changing Policy by Design
Lighting Design for Behavioral Health Environments
Behavioral Health Crisis Stabilization Unit: A Solution to an Overcrowded ED
Comprehensive Test Methods for Products in Behavioral Health Environments at the Design in Mental Health Network
EDAC Advocate Firm Case Studies
Children's Hospital of Orange County, Thompson Autism Center, Orange, Calif.
William T. Evjue Clinic – Access Community Health Centers, Madison, Wis.
Spero Academy, Minneapolis, Minn.
Podcast 
Healthcare Interior Design 2.0 Podcast Episode 21: Suzanne Fawley – behavioral health consultant, Stance Healthcare
To access the complete toolbox, click here.
Posted April 10, 2020
More Articles: