Subscribe Now
Keep up with the latest news with our magazine and e-newsletter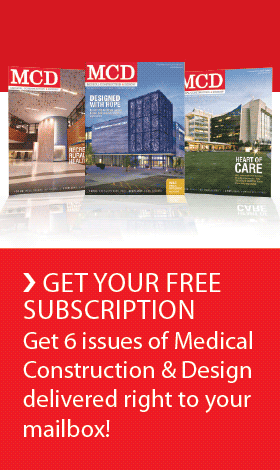 Subscribe to our E‑Newsletter
At the national scale, the U.S. is projected to experience a shortage of over 7,900 critical care physicians due to COVID-19, according to new model from Array Advisors. The model projects the net demand for critical care physicians in each state as a result of COVID-19, accounting for both the projected demand for ICU beds and the potential reduction in providers due to infection of the healthcare workforce.
The shortage is expected at the projected peak of demand for critical care if the recommended ratio of one intensivist for every 14 ICU beds is maintained during the day. The state-level projections, which account for each state's unique number of physicians and demand for ICU beds at the projected peak, overwhelmingly point to shortages. With the sole exception of Maryland, all states and the District of Columbia are expected to experience deficits, with the majority requiring 50-300 additional critical care physicians to meet the expected demand. Hard-hit New York is projected to experience a shortage of over 1,700 critical care physicians – more than three times their existing supply.
Download the model and results.
As health systems across the country scramble to make room for the anticipated surge of COVID-19 patients, many efforts have been made to expand the supply of ICU beds. Unlike med-surg beds, there are no elective cases in the ICU that can be canceled to make more beds available. But the creation of physical beds is only the first of many bottlenecks; even if health systems are able to add beds, they will need sufficient critical care physicians to staff them. The expected infection rate of the healthcare workforce further aggravates the problem by putting physicians out of commission. Array's model assumes that as much as 10% of all critical care medical staff could be infected and thus unavailable at any given time.
"While the public attention has been on beds and ventilators, we must not lose sight of the staff needed to serve the coming influx of patients," said Neil Carpenter, strategic planning VP at Array Advisors. "We need a national conversation about how to support and leverage our existing expertise, as well as how to contend with the coming surge of COVID-19 positive providers. In this fight, we need every provider to be well enough to work."
Hospitals facing a potential shortage of critical care physicians will have limited options for ensuring coverage of ICU beds. Given the results of the model, sharing of critical care physicians between states will be an extremely challenging exercise in timing, if not altogether impossible. It may still be feasible to strategically deploy reserve medics to the areas with the highest need and transfer them as demand wanes, for as long as the "curves" across the country do not approach their peaks at the same time.
Even if the United States is fortunate enough to avoid a confluence of demand curves, hospitals will still have to find other ways to close the gaps. The following options will undoubtedly come with significant risk, but health systems and governing bodies may have no choice but to take them:
Allow physicians with active COVID-19 to return to work and provide care via tele-ICU or directly to patients, if appropriate personal protective equipment is available
Permit physicians who have only completed one year of their critical care fellowship to work independently
Waive U.S. licensing rules to allow additional international tele-ICU coverage and scale existing operations abroad
Recruit retired critical care physicians to re-enter the workforce
Rapidly deploy artificial intelligence in conjunction with additional physician extenders to better leverage the existing critical care workforce
Consider alternate standards of care for patients with extremely poor prognoses
The healthcare industry needs innovative solutions to battle the unprecedented coronavirus pandemic. For more tools from Array, visit COVID-19 Resource Hub.
Posted April 4, 2020
More Articles: