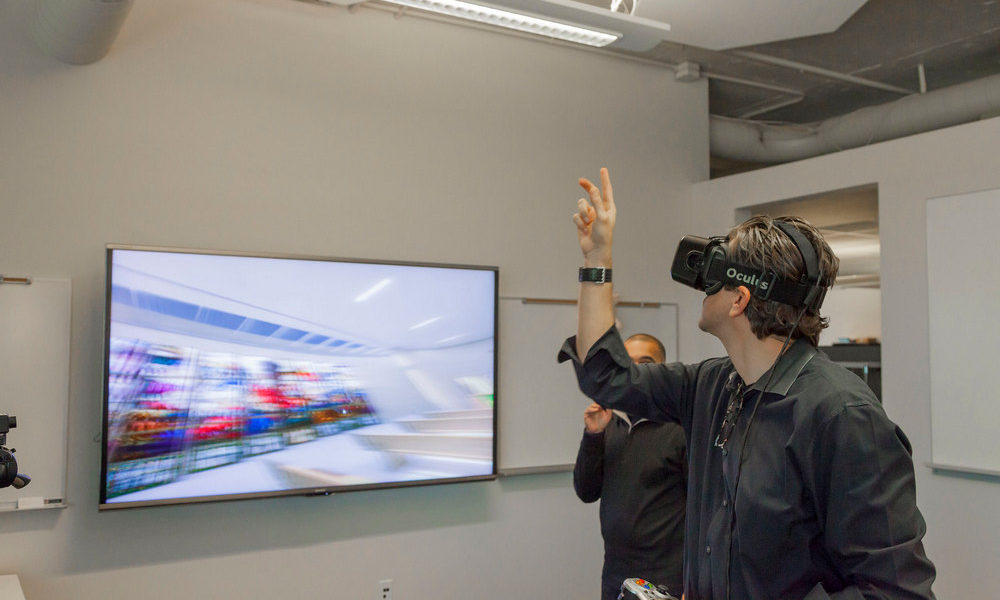 Use of virtual reality to better inform healthcare design planning and processes.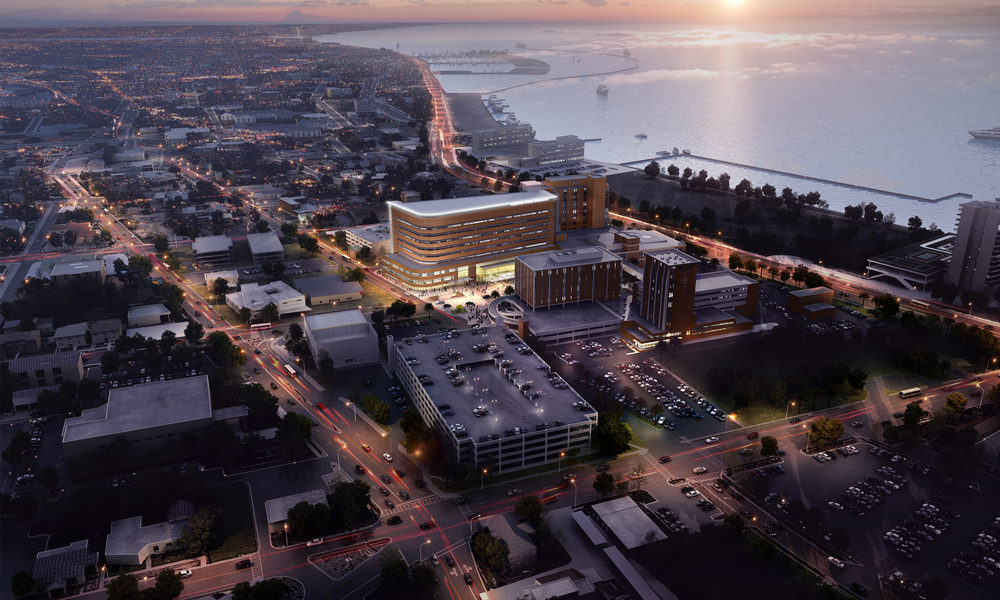 The new Patient Care Tower for the Christus SPOHN-Shoreline Hospital represents the latest in healthcare technology, utilizing the most up-to-date machinery to outfit the vastly expanded Level II Trauma Center.
◀
▶
Subscribe Now
Keep up with the latest news with our magazine and e-newsletter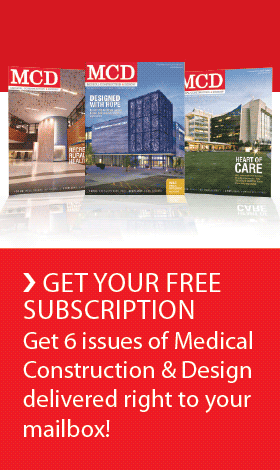 Subscribe to our E‑Newsletter
By Julie Frazier
As we move into 2020, the trends in healthcare design we will see emerge, gain momentum and evolve will have much to do with the changing needs of the modern patient. Today's patient is busier than ever, and expects a level of convenience to all aspects of their care that was never possible before. As a result, we will see an upswing in flexible, multi-purpose spaces that can be readily and quickly adaptable. On the other hand, we will also see trends cropping up in response to how healthcare facilities are constructed, and what technologies and data insight can better equip these spaces with the tools and infrastructure to ensure the best treatment possible.
The merging of humans and technology together will continue to play a large role in the streamlining of services across healthcare—and right now, the focus is ensuring a patient is receiving the best experience, several steps before they even walk through the door.
Virtual reality
Virtual reality technology is becoming a standard in the design process for healthcare spaces, helping users truly envision a room and how it can best be utilized. In fact, VR is also being integrated more regularly into apps the general public can use when selecting the facility where they would like to have their healthcare needs met. This technology is becoming an important step for both architects and patients alike, contributing to the pre-care phase of ensuring a healthcare space is reaching its optimal service potential, as well as ensuring the physical environment is primed to help heal its patients.
With such technology constantly evolving, many patients expect a healthcare facility with amenities and digital technology. For example, wayfinding is not just illuminated on a digital board in the lobby, but actually starts as soon as the patient leaves their home, via an app that gives parking counts in potential lots and provides a map all the way to the physician's office. Additionally, preregistration functions eliminate the endless forms filled out in the waiting room.
Merging tech with human
While the convenience of this new technology is a definite plus, some elderly patients have had difficulty with the technology found in hospitals, such as self-admitting kiosks, and others have felt depersonalized. There is a constant struggle to find a way that automation, hospitality and bedside manner can coincide without extinguishing either, all while providing patients with the best care possible in a constantly changing world.
Design can help alleviate this struggle, as well as ensure patients receive the care they need in the most convenient manner. For example, designers might locate kiosks close to a clerical greeter who can easily assist with any questions. In many cases, the elderly are waiting for guidance on how to use the technology available to them—therefore, these devices need to be extremely intuitive with simple navigation and larger icons for easier visibility.
Telehealth: rethinking treatment
As a result of the trend toward wellness, healthcare is increasingly being rebranded as preventive care rather than curative care. There is a continued and growing emphasis on important wellness and healthcare outreach to both the sick and the healthy. Telehealth makes it possible for patients to receive a diagnosis at home, eliminating physical barriers that historically prohibited certain people from seeking the care they need.
Many healthcare facilities are also integrating walking paths, exercise and active design into their spaces to create a destination to reach not just when an individual is sick, but to prevent sickness through the seamless promotion of healthy lifestyle habits. Furthermore, many cross-functional tenants will be found together on campuses more frequently, such as a family physician, gym and retail pharmacies, offering a more holistic experience to visitors. In some cases, healthy restaurant options, salons and dry cleaners are also incorporated to enhance the patient experience and further the emphasis on wellness.
Giving patients more control
As much as they expect convenience and the latest technology from their healthcare providers, the modern patient also demands transparency. At the moment, there is a 300% margin from low to high pricing for the same services across different providers. With the new transparency act going into effect in January of 2021—which will require 300 services to have total price transparency—the $400 billion dollar collections industry will begin to reduce drastically as transparency drives competitive pricing and helps inform patients' decision making for elective procedures.
Additionally, through data mining, providers can analyze population health and have the ability to see spikes in illness and staff accordingly. Providers then have the ability to foresee a patient's next illness before they do. Companies like Amazon are able to use this data, as well to enter the healthcare market, teaming up with healthcare facilities to use technology to improve the delivery of care. More specifically, Amazon announced a joint healthcare venture with JPMorgan Chase and Berkshire Hathaway, and also acquired an online pharmacy, PillPack. With the company's size, resources and reach, these partnerships will have high potential to impact the industry in a large way.
Reliable treatment
The rapidly changing climate, which is resulting in major weather events, is having an impact on how we approach facility design. Given the sensitivities that come with healthcare building occupants, it has been increasingly important to maintain continuous operation in the face of these storms through resilient design strategies—not only to protect investments, but to protect patients as well.
Workshops must occur with all stakeholders to identify what the risks are for a facility, what the likelihood and consequences of these risks are and the strategies designers may use to combat them. These workshops will include discussions and prioritization of the acute shocks and chronic stressors—which will all be considered from an economic, social and environmental lens that could potentially create vulnerabilities for the facility.
Spaces are often created to be flexible and adaptable to operate in a certain manner for patient influx, disease outbreak or a natural disaster, all the while maintaining regular uses on a daily basis. This allows spaces to adapt as patient needs and technologies change. With a pandemic, there is a massive need for higher-acuity beds, such as are in an ICU. Many facilities have universal beds where they can easily change the use of a nursing unit, while others will have to adapt spaces, such as graduate medical education, administrative spaces, previously decommissioned units, hotels and dorms into additional nursing units. Public spaces on the ground floor of hospitals are also converted to mass triage spaces as an influx escalates. And, while isolation patient rooms have typically been evenly dispersed throughout a hospital, we are now creating entire nursing units able to be isolated as a whole. Other strategies, such as skin hardening, oversized roof drains and redundant utilities are taken through a go-no-go process and, after vetting, implemented into the project, as well.
The industry's design philosophy will continue to evolve along with the constantly changing healthcare trends. Healthcare is becoming more accessible with an emphasis on user-friendly intuitive resources and maximum efficiency in the delivery of care. It is further enhanced by the enormous amount of data that is able to predict and prevent healthcare issues, as well as the transparency and emphasis on quality of experience and patient outcome. With extreme weather events happening more frequently and more severely, resilient design is starting to be on the forefront of stakeholders' minds rather than an optional strategy subject to value engineering. Therefore, this year will be one focused on innovations in design—not only driven by technology, but also from a resilient standpoint.
Photos courtesy of Perkins and Will.
Author: Julie Frazier
Julie Frazier, AIA, ACHA, LEED AP, RELi AP, is director of healthcare planning & associate principal at Perkins and Will, Dallas, Texas.
Tags: Architecture, COVID-19, Technology, Telehealth, VR
Posted March 18, 2020
More Articles: