Subscribe Now
Keep up with the latest news with our magazine and e-newsletter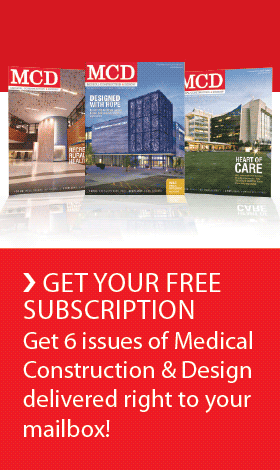 Subscribe to our E‑Newsletter
The U.S. Army Corps of Engineers has selected JE Dunn Construction to manage the $24-million Design-Build Mountain Home Air Force Base Clinic Modernization project in Idaho, as well as the $21.7-million Design-Build Eglin Air Force Base Pharmacy in Florida.
JE Dunn has designed and constructed over $800 million in healthcare facilities at more than 13 military bases across the nation to support the U.S. Air Force Healthcare Facilities Modernization Program over the past 10 years. The team is part of a federal government program that allows the team to compete for the design and construction of healthcare facilities across the country at active military bases against a select pool of qualified teams.
The Mountain Home Air Force Base Clinic Modernization will support the 366th Medical Group. The project will entail renovating the multiple departments, a renovated area of 41,165 square feet. The clinic will be designed to be more easily navigable and accessible for patients and staff. The clinic design will include a two-sided water feature, a cool color palette and natural wood stones. Construction will begin in 2020 and be complete in July 2021.
JE Dunn and Hoefer Wysocki will also design and construct the Eglin Air Force Base Pharmacy renovations for the 96th Medical Group. This is the 21st project award within the U.S. Air Force Healthcare Facilities modernization program.
The construction will be done in two phases: first, the renovations of the out-patient and in-patient pharmacies in the hospital; and second the satellite pharmacy addition and renovation, which will be designed around an Rx auto-fill robotic system to be furnished and installed by the IO team. The scope includes other MEP work, architectural improvements and improving the existing classrooms and administrative offices. This will be the second project JE Dunn has worked on at Eglin, as the firm completed the hospital realignment in 2016.
Posted January 22, 2020
More Articles: