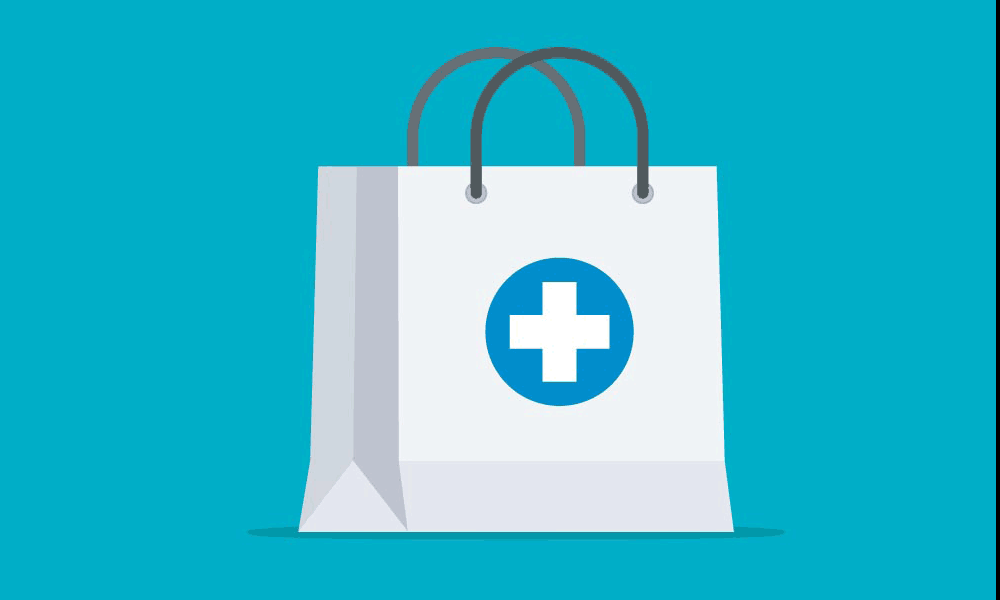 Illustration 105645357 © Makc76 - Dreamstime.com
Subscribe Now
Keep up with the latest news with our magazine and e-newsletter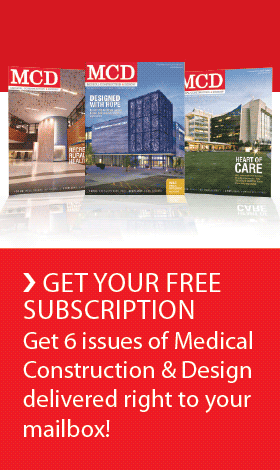 Subscribe to our E‑Newsletter
By Chad Pinnell
What do shoes, flu shots, lattes and strep tests have in common? They can all be found in retail shopping centers, and the odds are increasing that you can find all four in a one-stop trip to the community shopping complex. As healthcare providers expand their reach into retail, it's increasingly common for patients to pick up this week's groceries while waiting for medical appointments or drop by the local café for a sweet treat after a biometric screening.
Until recently, the healthcare services available in retail locations have been fairly basic — think eye care, vaccines and preventive screenings — but the list of services is expanding considerably to include oncology, specialty care and chronic disease management. For example, the Dana Farber Cancer Institute will soon open a 34,000-square-foot outpatient facility in an open-air shopping center in Massachusetts. On the opposite coast, The Shops at Mission Viejo in California will soon feature a 104,500-square-foot Leonard Institute for Cancer Prevention, Treatment and Wellness.
Changing demographic preferences take some credit for healthcare's shift to retail settings, but there's broader industry dynamics at play, too. As the healthcare industry evolves to a value-based model, costly inpatient acute care is migrating to less expensive off-campus outpatient care facilities. Amid this shift, the number of healthcare retail clinics has grown by 47% in the last three years,1 and yet only 10% of U.S. shopping centers have a healthcare-related tenant. That means there is not only plenty of room for growth for retail center owners, but ample opportunity for providers to meet the demands of a motivated patient population.
Changing mindsets: the patient as a consumer
The healthcare law created more than 22 million consumers who now have the ability to compare costs and services across multiple different channels. Many are faced with high deductibles, spending more out of pocket than ever before. According to the Kaiser Family Foundation, those costs have increased nearly 23% since 2007. So, as these millions of consumers shop for healthcare and related services, they are comparing costs and looking for value. That includes location.
Retail spaces are uniquely positioned to capitalize on these new consumers' need for efficiency, both in terms of cost and convenience. Retail centers, generally located near large population centers, with longer hours of operation than a typical doctor's office and lower fees, offer a large patient base access to a wide range of medical services, plus walk-in appointments. In fact, according to a survey by NRC Health, 80% of patients would change providers based on convenience factors alone. 
That was a major factor in the decision of Evanston, Illinois-based NorthShore University HealthSystem (NorthShore) to expand its immediate care locations.
"We needed to bring services closer to where our patients live," says Brigham Temple, M.D., immediate care medical director for NorthShore and a board-certified emergency medicine physician. "So, we chose strip mall locations based on trying to increase our overall footprint where we provide the services."
Visibility, accessibility and build-out were considered, too.
"The strip malls that we chose had everything to do with allowing more patients to get in and out, visibility and identification to drive patients to those locations," Dr. Temple said. "Also, spaces that we could architecturally make into an enjoyable place for patients to come visit for healthcare, especially at a time when they are not feeling their best. And, as a corporation, we have seen the number of patients using our services increase, and that has helped both our bottom line and their ability to further integrate into our system."
Northshore is not alone. Denver, Colorado-based DaVita is one of the largest providers of kidney care services in the U.S., serving patients at more than 2,600 outpatient dialysis centers, many located in retail spaces.
"The right retail location can create a better experience for patients and their caregivers," says Peter Berkowitz, DaVita's vice president of development. "Easy access to main roads, on-grade parking and public transit, as well as the opportunity to knock other tasks off their to-do list while they're in the shopping area means that, from a business standpoint, retail-oriented locations can offer an alternative to more expensive options in medical areas." 
A symbiotic relationship for providers and retailers
When clinics move into retail centers, it's not just good for the healthcare provider. Retailers benefit from increased foot traffic, sales growth, improved cross-selling, brand recognition and an enhanced overall customer experience. And it's not just patients who are likely to be shoppers, but the physicians, nurses and technicians who work at the healthcare centers, too.
Healthcare tenants can also provide more stability and longer commitments than retail tenants. Physician and hospital groups often have higher credit ratings than traditional retailers and generally bring with them a real commitment to their community. They tend to sign longer leases, often 10-12 years, compared to the typical five-year lease for retailers. Medical tenants are also more invested financially, as well, because of the high cost of build-out and the expense of relocating and updating specialized equipment. 
Healthcare providers even need fewer parking spaces than retailers, notes Patrick Bybee, property manager of West Campus Square, a mall in Federal Way, Washington, where Seattle Children's opened a clinic in a former big box store. "The medical use drives customer traffic outside of the traditional dining and shopping hours," he says. "This helps even out parking demand and provides a more even flow of customer traffic for our other businesses."
It was a great move for the property, he adds. "Seattle Children's high profile and goodwill are valuable intangibles for both the property and our other tenants. Also, there is security for the landlord/owner in having some diversity in the tenant mix, given recent volatility in retail real estate." 
Getting the mix right
Demographics favor mixing healthcare and retail. The number of people in the U.S. over 65 years old is expected to double from 2015 to 2060, from 48 million to 105 million.2 This age group not only spends five times more on medical expenses annually than the average patient/consumer, they require more higher-acuity and frequent care.
On the other end of the age spectrum, the brand loyalty demonstrated by millennials can transfer to healthcare. Like retail, a health system decision tends to be "sticky." That is, once millennials connect to a system, they are likely to remain loyal. And within this cohort, women are key to driving healthcare buying trends. They are responsible for nearly 80% of the healthcare decisions made for themselves and their families, including their husbands, children and aging baby boomer parents.
These demographic clues can help healthcare providers develop winning retail strategies. The aging population offers vast potential to expand the availability of higher-acuity services in retail locations with accessible parking. Meanwhile, highly visible branding and an improved patient experience can help win the loyalty of convenience-seeking millennials. 
A mere 2% of all primary care encounters in the U.S. happen in retail clinics today. Given this relative scarcity, the door is wide open for healthcare providers to seize the opportunity to offer lower cost, more convenient care for patients in retail locations.
1 globest.com/2019/03/26/the-retailization-of-healthcare
2 JLL Research Report: "Retail and the new healthcare consumer"
Author: Chad Pinnell
Chad Pinnell is managing director of healthcare solutions at JLL.
Posted October 1, 2019
More Articles: