Subscribe Now
Keep up with the latest news with our magazine and e-newsletter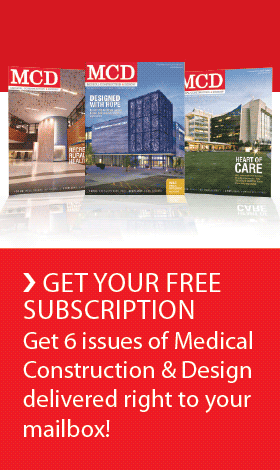 Subscribe to our E‑Newsletter
New construction starts in March advanced 16% from the previous month to a seasonally adjusted annual rate of $809.2 billion, according to Dodge Data & Analytics. The substantial gain followed a lackluster performance during the first two months of 2019, as total construction starts in March were able to climb back to a level slightly above the average monthly pace during 2018.
The March data produced a reading of 171 for the Dodge Index (2000=100), up from 148 in February, and 1% higher than the full year 2018 average for the Dodge Index at 170. At the same time, the Dodge Index during the first quarter of 2019 dropped 6% from the fourth quarter of 2018, as it was pulled down by the sluggish volume of construction starts during January and February.
Nonbuilding construction in March increased 40% to $214.7 billion (annual rate), following four straight months of decline that saw activity drop a combined 19%.
Nonresidential building in March advanced 24% to $303.3 billion (annual rate), as widespread growth by project type enabled this sector to reach its highest amount since last October. Healthcare facilities edged up 2% in March, helped by the start of a $310-million hospital at the University of Pittsburgh Medical Center in Pittsburgh, Pennsylvania.
The 10% decline for total construction starts on an unadjusted basis during this year's January-March period was due to decreased activity for all three main sectors compared to last year. Residential building fell 15% year-to-date, with single-family housing down 12% and multifamily housing down 23%. Nonbuilding construction dropped 6% year-to-date, as a 23% slide for public works was partially offset by a 161% hike for electric utilities/gas plants. Nonresidential building retreated 5% year-to-date, with respective declines of 30% and 10% for manufacturing plants and institutional building while commercial building was able to register a 6% gain. By major region, total construction starts for the first three months of 2019 showed this performance versus last year – the Midwest, down 24%; the South Atlantic and the West, each down 12%; the Northeast, down 6% and the South Central, up 2%.
Additional perspective comes from looking at 12-month moving totals, in this case the 12 months ending March 2019 versus the 12 months ending March 2018. On this basis, total construction starts for the most recent 12 months held steady with the amount of the previous period. By major sector, nonresidential building increased 2%, with manufacturing building up 9%, commercial building up 7% and institutional building down 3%. Residential building grew 1%, with single-family housing up 1% while multifamily housing was unchanged. Nonbuilding construction dropped 4%, with public works down 5% and electric utilities/gas plants down 1%.
Posted April 29, 2019
More Articles: