Subscribe Now
Keep up with the latest news with our magazine and e-newsletter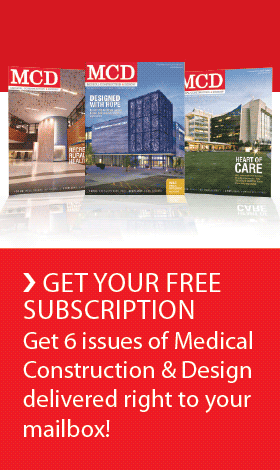 Subscribe to our E‑Newsletter
The first days of summer will see the installation of a new MRI building at St. Joseph Health, St. Mary Medical Center, located in Apple Valley, California, that will serve patients from across the High Desert region and beyond. Petra ICS and Healthcare Design & Construction, both Innovation Institute companies, have been working together as a team preparing the site for the installation of a Caring MR Suite Cassette relocatable building manufactured by PDC Facilities, Inc. Providence St. Joseph Health, the parent company of St. Joseph Health, St. Mary, is also a member owner of The Innovation Institute.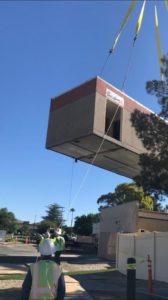 A crane placed the new 900-square-foot building in its new location last month. HDC President Scot Berlinski said, "The project was a collaborative effort between strategic partners (Petra ICS, HDC, PDC and PMSM Architects) to successfully deliver a pre-engineered, performance-tested and certified cassette, manufactured at PDC Facilities, Inc. in Hartland, Wisconsin." He continued, "The building was constructed in a controlled environment under the inspection jurisdiction of the State of California Office of State Health Planning and Development, while site preparations required for placing the modular building were occurring at St. Mary Medical Center in Apple Valley."
"This modern MRI facility is helping us serve the needs of our community quickly and efficiently. We are impressed with how HDC has helped us make patient care happen with ease and professionalism," said Alan Garrett, president/CEO of St. Joseph Health, St. Mary.
The new MRI building includes a RF shield, equipment room, scanning and staging area. According to St. Mary leadership, the new MRI unit will arrive by the end of July and it is expected to be ready for patient care by September 2018.
Posted July 11, 2018
More Articles: