Subscribe Now
Keep up with the latest news with our magazine and e-newsletter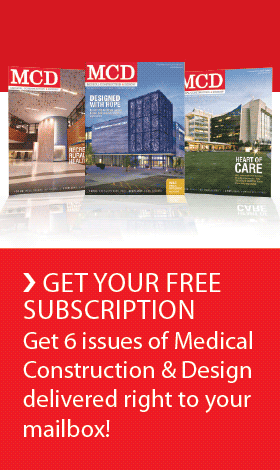 Subscribe to our E‑Newsletter
Micro-hospitals require a clear strategy, a sound operational model and a clinical support plan in order to be successful. There is exciting potential for a significant impact on a health system's future in response to the changing economics and clinical delivery of healthcare. The leading planners of micro-hospital facilities will share their expertise in siting, zoning and designing this latest concept in outpatient care delivery.
Learning objectives for this session include:
Understanding common micro-hospital design components
Recognizing the strategic rationale and imperatives related micro-hospitals
Exploring key operational and design models to leverage the micro-hospital concept
Demonstrating innovative clinical models that support the micro-hospital concept
Facilitators of the webinar are Rod Booze, principal, E4H Environments for Health and Phil DeBruzzi, FACHE, director, Navigant. Hosted by The Center for Health Design, the webinar is scheduled for 11 a.m. Pacific Time, 1 p.m. Central Time and 2 p.m. Eastern Time on April 26.
The webinar counts for continuing education credits: 1 unit EDAC continuing education and 1 unit AIA continuing education. Cost is $65 for individual view and $150 for group view. Visit https://www.healthdesign.org/events/142 for more info.
Posted April 23, 2018
More Articles: