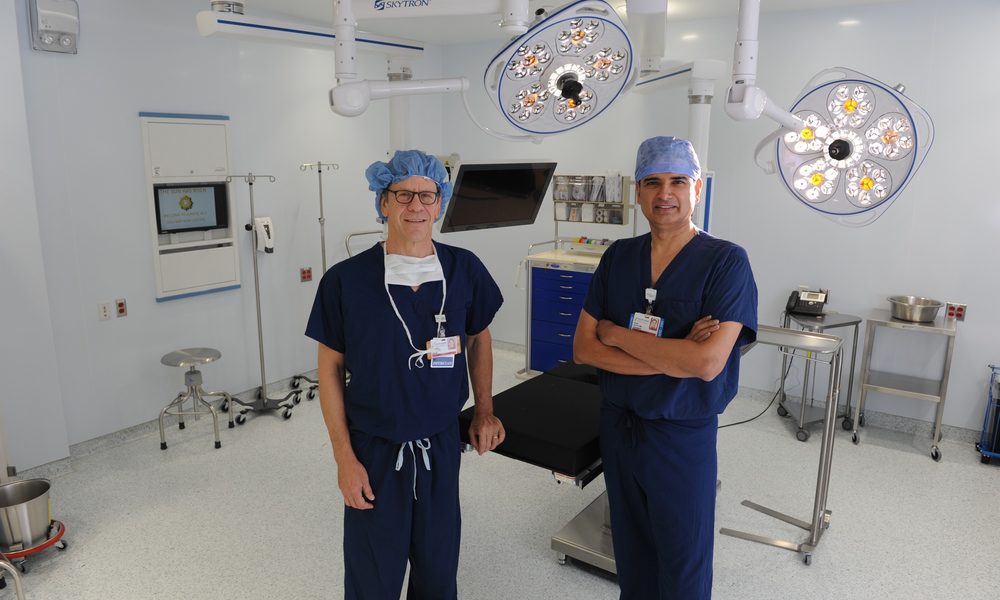 From left to right: Jonathan E. Singer, M.D., chairman of the Department of Anesthesiology; Rajiv Datta, M.D., chairman of the Department of Surgery and medical director of Gertrude & Louis Feil Cancer Center.
Subscribe Now
Keep up with the latest news with our magazine and e-newsletter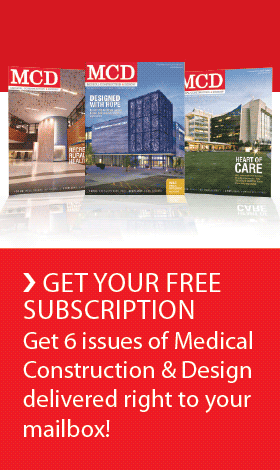 Subscribe to our E‑Newsletter
OCEANSIDE, N.Y. – Two new, larger operating rooms designed to accommodate leading-edge medical technology recently opened at South Nassau Communities Hospital in Oceanside, New York, representing another phase in the hospital's ongoing expansion project.
The $7-million project converted storage space into two new, state-of-the-art operating rooms that can accommodate larger surgical teams, frees up floor space and lines of sight that will enhance communication among surgeons, nurses and support staff.
Each new operating room features new equipment for oxygen, anesthesia and other services that are now suspended from the ceiling and walls. State-of-the-art white and green lighting provides enhanced visibility during invasive procedures, and a special unit monitors temperature, pressure and humidity for the operating room suite. Other features include video imaging and ample space for equipment and maneuvering of the surgical team.
The new operating rooms are another part of South Nassau's overall expansion plans. In late September, South Nassau completed the first phase of a multi-year construction effort to expand its emergency department with the opening of a $4.5-million, 10-bed emergency department annex. Nearly $300 million in expansion plans are in the design stage for the Oceanside and Long Beach medical campuses.
Some 12,000 surgeries are performed each year at South Nassau that range from cataract removal and a hernia repair to hip replacement and neurosurgery. These new operating suites will enhance the capability of South Nassau's surgeons to perform an array of procedures, including laparoscopic surgeries and those that require two surgical teams, such as cancer procedures that are followed by reconstruction surgery.
Posted November 20, 2017
More Articles: